Become a Student Ambassador
Student Ambassadors are current students who are recruited, trained and paid to support events and activities on behalf of UWE Bristol.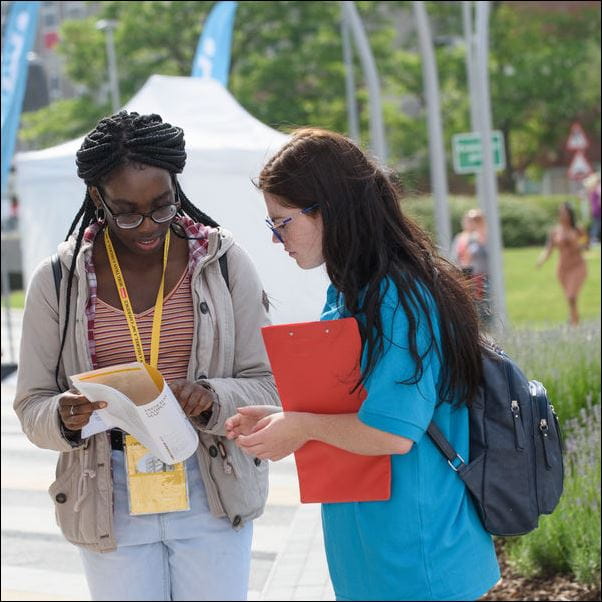 What does a Student Ambassador do?
As an Ambassador, you would primarily support student recruitment and outreach activities, as well as getting involved with wider university events including:
Open and Offer Holder Days
course taster days and selection events
welcome and course inductions
photography and filming
presentations and interactive workshops
school and college visits
providing campus tours
UCAS and Higher Education (HE) recruitment fairs across the South West and the UK.
Who can become a Student Ambassador
If you're a UWE Bristol student, you can become an Ambassador at any time during your course.
Please note: You must have the right to work in the UK and be a current student at the University.
Benefits to the scheme
There's a number of benefits to being a Student Ambassador:
work is flexible around your studies
develop your communication, leadership and team working skills
gain valuable experience in a large organisation
enhance your customer service skills
support UWE Bristol's recruitment and outreach activities
be a role model for higher education.
How to become a Student Ambassador
The Student Ambassador Scheme runs multiple recruitment rounds throughout the academic year. Recruitment rounds will be advertised widely when open and will require you to complete an application form. Once the recruitment round deadline closes, all applications for that round will be shortlisted with successful applicants then being invited to complete a set training programme before becoming a Student Ambassador.
Recruitment timescale
| | | |
| --- | --- | --- |
| Recruitment round | Application form live | Application form deadline |
| December 2023 | To be confirmed | To be confirmed |
How to apply
To apply to become a Student Ambassador you need to submit an online application form.
The application form will ask you to answer three Student Ambassador job specific questions. From your answers to these questions, the team will shortlist applications. Please note, shortlisting takes place once the application deadline has closed.
If successful at application, you will need to complete the Student Ambassador training programme.
All training is held virtually.
Further information
How much will I be paid
Student Ambassadors receive an hourly rate and are on the University pay scale at Grade A. Further information on rates of pay can be found in the job description.
Student Ambassadors are employed on a temporary basis as casual workers and are not eligible to take paid holidays. As compensation for this, they receive an automatic up-lift in their hourly rate of pay, which is paid on a monthly basis at the same time as payment is made for work undertaken.
Working hours
What will my working hours be?
Work undertaken by Student Ambassadors is flexible and fits around your studies. Student Ambassadors are casual workers, and as a casual worker - the Student Ambassador Scheme is not obliged to offer you any work nor are you obliged to accept any. As a scheme, we do expect the majority of ambassadors to work our large scale recruitment events such as Open Days and Applicant Days.
Is there a maximum number of hours I can work?
The University advises all students to work no more than 16 hours per week (during term time). These 16 hours includes all types of work you may have (eg being an Ambassador, working at a supermarket, etc). It is your responsibility to put your studies first!
Tier 4 visa work limitations
Non-EU students will usually be studying at the University on a Tier 4 student visa issued by UK Visas and Immigration (UKVI). This visa will either be stuck inside your passport or on a biometric card (similar to a driving licence). It will clearly state the number of hours your visa allows you to work, if at all. It is your responsibility to adhere to any work limitations you may have.
Information for staff
As a member of UWE Bristol staff, you can request support from Student Ambassadors for events and activities you are planning.
View our Student Ambassador guide (staff login required) to find out more about the scheme and how to request Ambassador support.
You may also be interested in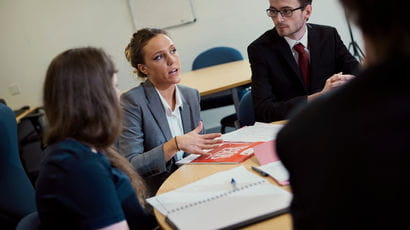 This is an opportunity for UWE Bristol undergraduates to gain valuable work experience in a range of employment sectors over the summer period.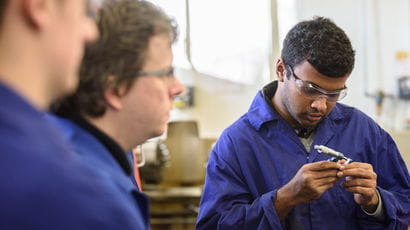 Lasting anything from a few days to a whole year, you'll get first-hand experience in your chosen industry by doing a placement.