Research students from the Engineering, Modelling and Simulation Group (EMSG)
Current research students
Research student

Research project title

Supervisory team

Ahtisham Aziz

Development of MIMO U-control dynamic systems with applications to UAVs

Jordan Cormack

One-shot printed multi-digit gripper

Professor Tony Pipe;
Dr Mohammad Fatouhi (University of Glasgow)

Paul Hanman

Boxed wing concept and aerodynamics

Jacob Hatherell

Title to be confirmed

David Irvine

The analysis of wear mechanism and the impact of tool geometry in machining Zirconia Dental Crowns

Musekiwa Machakanja

Flight dynamics, stability and control data of Blended Wing Body (BWB) passenger aircraft

Fakhreddine Madi

Further development of morphing wing technology

Peter Mayhew

Health monitoring system for avionics

Bo Ouyang

Development of novel aerodynamics high-lift concept for next-gen aircraft design

Tara Rasti

Configuration and algorithms for physiological and mental healthcare monitoring systems with wearable sensors

Li Ruobing

Development of U-model enhanced nonlinear dynamic control systems - framework, algorithms and validation

Hui Sun
(Distance PhD based at China Civil Aviation University, Tianjin

Design and analysis of cognitive radio wireless sensor networks based on the aircraft cabin environment

Michele Tumminelli

Deterministic techniques for distributed multi-agent safety critical system

Dr Matthew Studley;
Dr Steve Wright;
Dr Steve Battle

Brian (Ke) Wang

Development of a novel process for robotic polishing tool steel moulds and dies
Completed research students
| | | |
| --- | --- | --- |
| Research student | Research project title | Supervisor |
| Chawki Abdessemed | Investigating bio-inspired aerodynamic designs to underpin next generation flying vehicle applications using high-fidelity CFD methods | |
| Daniel Herrero Adan | IsoGeometric modelling of strain localisation and discontinuities | |
| Priyang Udaykant Jadav | Investigation into the effectiveness of forced mechanical micro‐vibrations to improve the efficiency of mechanical gear drives | |
| Rui Li | Analysis and modelling of male urine flow rate from measured data | Professor Quan Zhu |
| Laura Maybury | Advanced 3D ultrasonic characterisation of 2D woven composites | Dr Ramin Amali |
| Tongrui Peng | Development of U-model enhanced control of Multi Input and Multi Output (MIMO) nonlinear dynamic Unmanned Aerial Vehicle (UAV) systems | |
| Ji Qiu | Development of adaptive control methodologies and algorithms for nonlinear dynamic systems based on U model framework | |
| Jana-Sabrina Stucke | Flow control over a blended wing body configuration | |
| Rista Syawitri | An integrated study into wind turbine aerodynamic loading, structure response and noise reduction | |
| Adriaan Van Niekerk | Application of renewable fuels to meet future automotive legislations | Neil Larsen |
Engineering Modelling and Simulation (EMS) Group
This group brings academics and researchers together, to carry out high quality research in key engineering fields by applying modern and advanced modelling and simulation techniques.
Research centres and groups
Browse UWE Bristol's portfolio of research areas, expertise, staff and publications.
You may also be interested in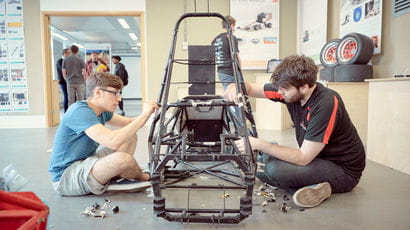 Take a look at our current PhD and postgraduate research opportunities in the College of Arts, Environment and Technology (CATE).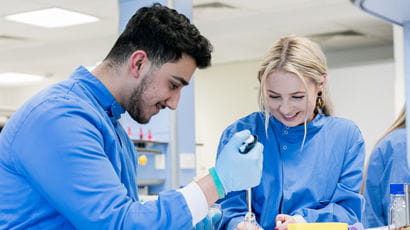 Postgraduate research at UWE Bristol offers you the opportunity to contribute to our leading edge research and work alongside our international experts.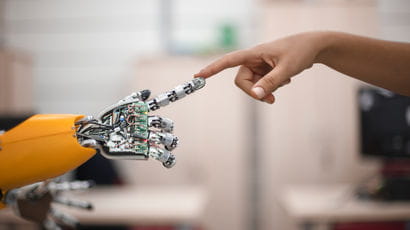 Find out what research degree programmes are available at UWE Bristol and what they entail.