Steve Gooding
Visiting Professor profile, Centre for Transport and Society (CTS).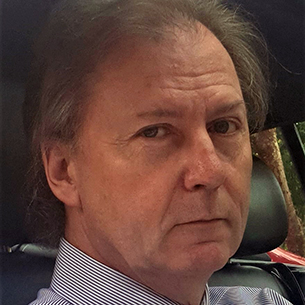 Steve is the Director of the RAC Foundation, an independent charitable think-tank that commissions and disseminates research relating to motoring (established by the Royal Automobile Club in 1991, but both financially and corporately independent since 1998).
Foundation reports have covered a huge range of motoring policy issues including road safety, the condition of the road network, the take up of traffic technology, and the transition to zero carbon vehicles as well as broader transport topics such as the value of mobility and the rise of car dependency. The Foundation voice is often sought by policy makers, and the Foundation is uniquely the only non-university research body to take part in the Universities Transport Studies Group.
Steve took over at the Foundation in 2015 after a thirty-year civil service career encompassing many transport-related roles, latterly on the main board of the UK Transport Department as Director General for Roads, Traffic & Local Travel, covering policy on national and local road funding, road safety, and management of the motoring services agencies that conduct driving tests, register vehicles and issue licences.
After graduating from Durham University Steve joined the civil service in 1983, moving to the Transport Department in 1987 where, amongst other roles, he was private secretary to transport ministers Peter Bottomley, Michael Portillo and Roger Freeman. Steve worked on a range of high-profile policy issues including rail privatisation, funding for London Underground, HS2, and the exploration of road pricing, 2004-2009.
Steve is a fellow of the CILT (president 2021 and 2022) and of the CIHT, a trustee of the Rees Jeffreys Road Fund, chair of the DfT/Innovate UK sponsored Transport Technology Forum, a member of a number Government advisory bodies, a regular columnist in Highways magazine and commentator on transport issues in the media. He's also a keen motorcyclist.
Areas of expertise
Policy development at the national and local level
The place of personalised transport and the private car in society
The connection between transport and broader policy agendas
You may also be interested in
People at the Centre for Transport and Society.
Current news from CTS members and their activities.