Paul Hammond
Visiting Professor profile, Centre for Transport and Society (CTS).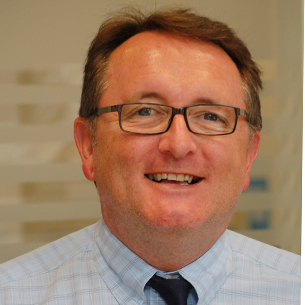 Paul is Global Practice Leader for Infrastructure Development and Economics at Mott MacDonald where he is responsible for Business Development in the Integrated Transport Division. He has spent 30 years in economic and social development as both a practitioner and a consultant. Latterly, he has specialised in transport project business case and economic and social impacts of transport infrastructure.
He has worked in the UK in academia at the University of Manchester and in local government for the former Greater London Council and the Greater Manchester Economic Development Corporation. He has been an expert adviser to the Local Government Association on local and regional economic development and a volunteer Board member (and Chair) of a registered social landlord. For the latter, he introduced a novel approach to supporting older tenants to enjoy their maturity through the introduction of LifeTime – an initiative characterised as "a youth club for older people".
Paul has travelled extensively on mission for the European Commission and he has delivered international assignments for the World Bank and the European Investment Bank, including work in India on future cities and in various developing nations on the impacts of infrastructure investment for women and girls. Paul has supported transport planning, aviation, transport modelling and transport economics and business case work for clients including Transport for London, High Speed 2, Network Rail, Highways England, Crossrail, Transport for the North and Heathrow Airport.

Paul leads Mott MacDonald's work on Future Mobility from a transport and socio-economic perspective and he is director for work with the Department for Transport's Office for Science on planning for future uncertainty. This work includes UWE Bristol colleagues from the Centre for Transport and Society, and it is this blending of consulting and academic expertise that has been a feature of Paul's close working relationship with UWE Bristol.
Areas of expertise
Local and regional economic development
Enterprise in deprived communities
UK HM Treasury Green Book business case
You may also be interested in
People at the Centre for Transport and Society.
Current news from CTS members and their activities.