Lighting up the world with wastewater
Sustainable technology developed by UWE Bristol researchers is helping to resolve sanitation and safety issues for thousands of people at schools, humanitarian projects and music festivals.
More than two-billion people across the world lack basic sanitation facilities, and over a billion are without electricity. Motivated by a desire to address this societal need, a research team led by Professor of Bioenergy Ioannis Ieropoulos, developed a series of practical solutions that are environmentally friendly and low cost.
The core technology uses Microbial Fuel Cells (MFCs) to break down organic matter and release electrons that can be used to generate power. In contrast with other laboratory approaches, experts from the Bristol Bioenergy Centre (BBiC) at UWE Bristol used low-cost materials to develop what has become known as 'Pee Power' toilet cubicles – urinal installations that convert urine into electricity for lighting.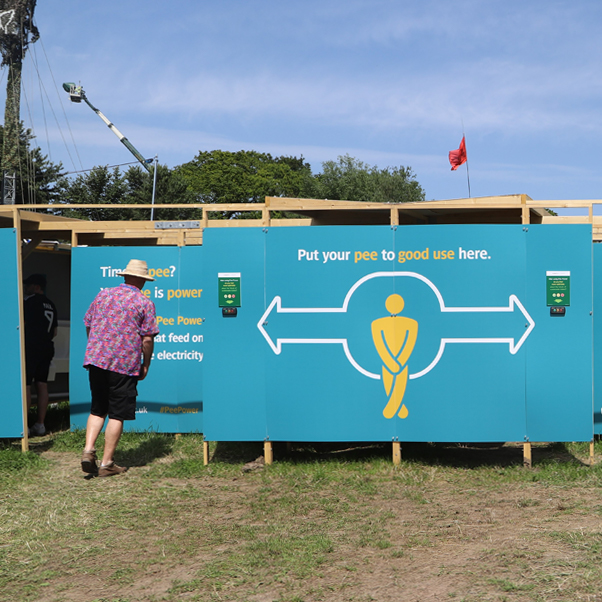 Eco-friendly, sustainable and socially aware
With support and funding from organisations including the Bill and Melinda Gates Foundation, Engineering & Physical Sciences Research Council (UKRI-EPSRC) and the European Commission, BBiC researchers developed a number of Pee Power models for use in low-income countries, including ceramic MFCs that provide a sustainable solution in rural areas where clay can be sourced at minimal costs.
Building the MFCs in cylindrical stacks proved another expedient step, providing three times as much power and facilitating the production of an antimicrobial by-product that can be used as a disinfectant. Pee Power urinals have been installed in secondary and boarding schools as well as off-grid communities in Uganda, Kenya and South Africa, serving more than 3,600 students and community members. Prior to the installation of MFCs, local populations reported safety concerns among school children who felt unsafe to use the toilets at night because of the absence of lighting and the potential for unseen intruders.
Feedback from the schools and communities, as well as the International Water Security Network, has been resoundingly positive. Students feel safer and teachers are even using the technology to educate students about related topics.
Pee Power urinals at Glastonbury Festival
Pee Power urinals were also installed at Glastonbury Festival between 2015 and 2019, accommodating around 5,000 users per day. Thousands of users reported increased confidence in sustainable toilets, and a growing awareness about the global plight for better sanitation.
Sanitation services in disaster zones
The project's success was described as game-changing by Oxfam, which is exploring how to deploy Pee Power urinals as part of its sanitation services in disaster zones. Pee Power has the added advantage of longer lasting performance, which can easily be hybridised with existing options such as solar panels that may be subject to theft. The research team has since developed a range of designs, configurations and patents for MFCs, which now have a continuous power output of between two and three watts, representing a significant technological breakthrough with potential for commercialisation.
Contribution to the UN 2030 sustainable development goals
UWE Bristol is proud to align our research to the UN sustainable development goals. The above research aligns with the following goals:
Breaking research boundaries
We're tackling the big issues of today and tomorrow head on. This is big, brave thinking for a better future.  It's research done well. Research with the power to transform lives, transform the future.  
Breaking research boundaries
You may also be interested in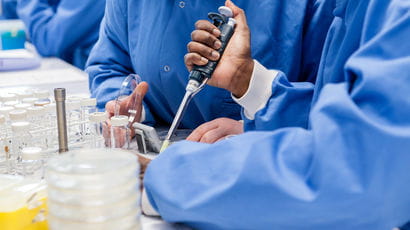 Browse UWE Bristol's portfolio of research areas, expertise, staff and publications.