Fresh insights on labour productivity inform policies for economic growth
Investigating the impact of geographical location and other local factors on employee productivity has enabled researchers at UWE Bristol to provide policymakers with unique insights. These have informed regional economic strategies that have improved the lives and prospects of people and communities.
A fresh perspective
Labour productivity, or the value of output per employee, measures the effectiveness of workers and is influenced by a range of different factors.
UWE Bristol's research team of Professor Don Webber, Professor Martin Boddy and Anthony Plumridge provided fresh perspectives on productivity by considering the impact of business location and local context in their analyses – factors that have been largely ignored in previous studies.
Their work built on a variety of existing studies in three broad areas and gave policymakers the insights to make better-informed decisions through:
assessing variations in productivity across English regions in relation to an organisation's distance from areas of dense population
analysing the effects of geographical location and accessibility on productivity in Wales
examining the productivity performance of key business sectors in the West of England compared to the country as a whole.
Making a positive impact
The research gave SWRDA (South West of England Regional Development Agency) and the Welsh Assembly Government a clearer understanding of the distribution and concentration of key business sectors, highlighting productivity gaps and identifying factors that could drive positive change.
The findings had a significant impact on regional economic policies, helping to create jobs and influencing decisions on communications, skill development, investment and innovation – as well as informing the South West of England Regional Economic Strategy, the South West of England International Trade Strategy, and the South West of England Regional Spatial Strategy.
"The work was used by the South West RDA to inform the Regional Economic Strategy and the RDA's own corporate plans. The work was an influence on the investment decisions made using both RDA and EU funds," explained the Director of Strategy at the SWRDA.
A catalyst for change
The research also informed preparation of the West of England Multi-Area Agreement, clarifying the actions required to attract and grow business investment to increase economic growth and competitiveness across Bath, Bristol, East Somerset, North Somerset and South Gloucestershire.
In Wales, insights from the research underpinned Welsh transport infrastructure improvement policies designed to increase productivity and provide assistance for geographically isolated areas. In addition, examination of the impact on productivity of limited Broadband access in parts of Wales resulted in ambitious plans to expand coverage across the country.
The success of the research prompted the Government of Wales to commission further work where similar economic modelling techniques were used to investigate the impact of varying toll levels on the Severn Crossings. Findings have helped to formulate draft policies for adoption in 2015 when control of the crossings transfers to Government for Wales.
Breaking research boundaries
We're tackling the big issues of today and tomorrow head on. This is big, brave thinking for a better future.  It's research done well. Research with the power to transform lives, transform the future.  
Breaking research boundaries
You may also be interested in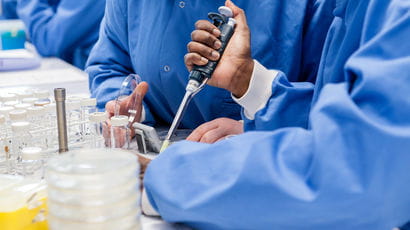 Browse UWE Bristol's portfolio of research areas, expertise, staff and publications.