Changing policy on human trafficking
Human trafficking is modern day slavery. Research at Bristol UWE has brought about important policy changes worldwide to help prevent human trafficking and improve the rights of migrants. Impacts include the creation of an anti-trafficking NGO in the Caribbean, a migrant trade union in Sweden and migrant rights centres in Bristol.
Research addresses global exploitation network
Human trafficking is a pressing global problem. The ground-breaking research of Dr Christien van den Anker from UWE Bristol has identified links between people trafficking, smuggling and the exploitation of undocumented migrant workers.
Van den Anker's findings emphasise the need to focus on the safety and human rights of all exploited migrants in countries of origin, transit and destination. Through her talks and multi-agency networking, this research has made an invaluable contribution to the campaign to prevent human trafficking worldwide.
Raising awareness, taking action
This research has had a major impact at national, international and local level - raising awareness, influencing policy and promoting direct action.
In Stockholm, Sweden, for example, Van den Anker's address to the largest European network of migration researchers (International Migration, Integration and Social Cohesion – IMISCOE, 2009), was fundamental to international awareness-raising. It also had direct local benefits, such as the formation of a local trade union for potentially trafficked persons.
Similarly, in Copenhagen the same year, Van den Anker's findings were presented at Metropolis – the largest international conference on migration for policy-makers and NGO. This led to participating NGO lobbying for changes in legislation so that trafficked persons in many parts of the world benefited.
In the Czech Republic, NGO La Strada drafted new anti-trafficking legislation, and Migrant Rights Centre Ireland campaigned for a bridging visa for unemployed migrant workers, to reduce destitution.
In Barbados, the presentation of Van den Anker's research resulted in the first Caribbean-wide anti-trafficking NGO. This has improved victim support and raised awareness in a region with a notoriously high prevalence of human trafficking.
And in the UK, Van den Anker has promoted awareness training for politicians, civil servants and NGO in Bristol, Birmingham and Wales.
Training and campaigning in Bristol
As a result of the research, the city of Bristol has greatly increased its support to trafficked persons and exploited migrants.
Van den Anker led the design and delivery of an awareness training programme for 200 Bristol City Council employees which they then delivered to 16,000 council workers. She also created a multi-agency counter-trafficking coalition in partnership with Bristol City Council, which drew attention to the links between international poverty and trafficking.
In 2009, the coalition persuaded the City Council to take further action against trafficking which led to the Migrant Rights Centre Bristol (MRCB) being set up, offering drop-in sessions and campaigning on migrant rights. The Council has since appointed a dedicated anti-trafficking officer and set up a Roma drop-in centre modelled on the MRCB.
In 2010, the City Council agreed to roll out Van den Anker's training programme to the NHS and the police and also recommended a Council-wide strategy and protocol on anti-trafficking measures and migrant rights.
The campaign continues
The momentum built up by Van den Anker and colleagues led to a coalition of academics, policy makers, civil servants, practitioners and NGO attending a high profile meeting of the Organization for Security and Co-operation in Europe Alliance on Trafficking in Persons (OSCE) in 2013. The meeting focused on global justice and inequalities and fed into policy decisions of many member-states, to the benefit of potentially trafficked persons.
Contribution to the UN 2030 sustainable development goals
UWE Bristol is proud to align our research to the UN sustainable development goals. The above research aligns with the following goals:
Breaking research boundaries
We're tackling the big issues of today and tomorrow head on. This is big, brave thinking for a better future.  It's research done well. Research with the power to transform lives, transform the future.  
Breaking research boundaries
You may also be interested in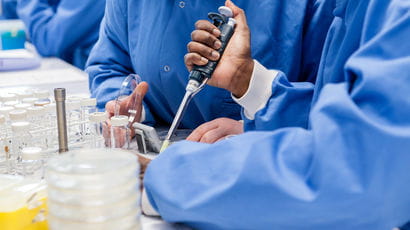 Browse UWE Bristol's portfolio of research areas, expertise, staff and publications.