Collaborative culture in construction
A lack of collaboration in the construction industry often leads to higher costs, wasted time and poor performance. A team from UWE Bristol set out to change this culture. Following research, they produced a ground-breaking toolkit that would transform the sector's approach.
A real appetite for change
Ask anybody working in the construction industry and they'll tell you: when it comes to construction, relationships are difficult all the way through the supply chain. In fact, this adversarial culture has been identified as the source of the majority of the problems facing the sector – and this recognition means there's a real appetite for change.
"Construction is just like any other industry," said Professor Paul Olomolaiye. "Having a culture of collaboration saves time, money and boosts performance, but it's not always easy to establish."
Professor Olomolaiye set about taking on the challenge to help transform the construction industry into a sector where people understood the value of working together:
"We combined this with a focus on improving process and technology so that we could create a toolkit that would really help teams work better," said Professor Olomolaiye.
Building better relationships
The first step for Professor Olomolaiye's team of researchers was identifying the issues; talking to people throughout the construction industry, businesses and councils to find out more:
"It was fascinating to get this insight. We heard similar things from a host of different sources – they were frustrated by the difficulty in working with different parts of the supply chain," said Professor Olomolaiye.
The team were able to unpick the issues and use their results to develop not only a theory but a brand new toolkit of practical solutions and tools.
Working relationships that work
Using this toolkit, the researchers have been instrumental in changing this culture of construction across the South-West and beyond. Working with businesses and councils, they have improved supply chain management and technology to encourage better performance, profitability and personnel.
"We've seen a real shift in attitudes and behaviours. It's something that isn't just helping the bosses and people at the top, but all those working in construction."
Contribution to the UN 2030 sustainable development goals
UWE Bristol is proud to align our research to the UN sustainable development goals. The above research aligns with the following goals:
Breaking research boundaries
We're tackling the big issues of today and tomorrow head on. This is big, brave thinking for a better future.  It's research done well. Research with the power to transform lives, transform the future.  
Breaking research boundaries
You may also be interested in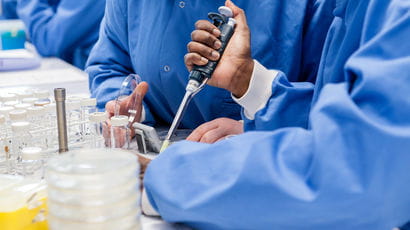 Browse UWE Bristol's portfolio of research areas, expertise, staff and publications.