Lending a critical eye to virtual reality (VR)
Thanks to advances in immersive media, other people's lives and distant lands are all virtually up for grabs. We can step into any realm that developers make available. Does that mean that we should? What about privacy, what about propaganda? Pertinent questions that audiences are asking and our researchers are investigating.
Funded by the Engineering and Physical Sciences Research Council (EPSRC), 'Virtual Realities: Immersive Documentary Encounters' is a collaboration led by an all-women team, including Professor Mandy Rose, Professor of Documentary and Digital Cultures.
"When people try VR for the first time they are wowed by a very powerful experience," says Mandy who is working with co-investigators at the universities of Bristol and Bath. "We set out to interrogate the implications of the platform beyond that initial reaction."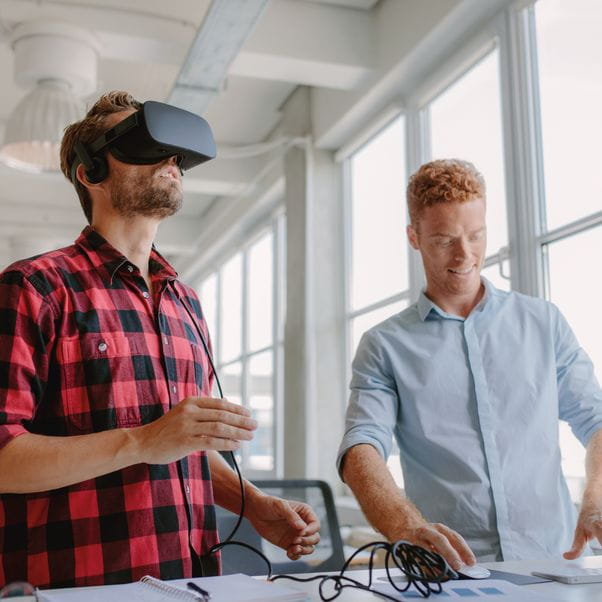 User experience
Since 2017, the £1.2m project has involved partnerships with industry world-leaders including BBC Research and Development and the MIT Open Documentary Lab.
Through studies in the lab and in the wild, and commissioning three path-finding VR non-fiction works, the project has built a qualitative and data-driven picture of how VR experiences are produced and received, informed by perspectives from computer-human interaction, experimental psychology and documentary studies.
Regional partners
Working with regional partners including Refugee Women of Bristol and Knowle West Media Centre has enabled the team to examine how mainstream audiences respond. One key study involved giving a weekly menu of VR pieces to 35 people aged 13 and upwards in 12 diverse households across Bristol, on themes including space, the natural world and migration.
"There's a sense in which TV supports family life by offering a shared experience. What happens when you alter that scenario and people access content through a headset?" asks Mandy. "For some, VR proved very compelling – offering a feeling of being there in the documentary scenes; sitting among people and witnessing their lives up close. Others had concerns about the power of these experiences; VR felt too real, and might be used for persuasion, or even propaganda. Either way, we found that participants had reservations about these immersive encounters. "
Leading the way
Industry partnerships mean that the research is being shared with producers as part of the process.
Outputs include the first comprehensive history of English language nonfiction VR in the form of an online interactive database of more than 600 titles. Mandy and co are working on a toolkit to help producers navigate ethical issues arising where VR meets factual material such as data, privacy and risky content.
One of the three commissions, 'Waiting Room VR', received the Digital Storytelling Award at the International Documentary Festival in Amsterdam.
"As producers continue to develop the creative language for VR, research like ours can play a part in shaping the field, by providing invaluable audience insight and an understanding of the technical, cultural and ethical challenges that come with this emerging medium."
Professor Mandy Rose School of Creative and Cultural Industries
Contribution to the UN 2030 sustainable development goals
UWE Bristol is proud to align our research to the UN sustainable development goals. The above research aligns with the following goals:
Breaking research boundaries
We're tackling the big issues of today and tomorrow head on. This is big, brave thinking for a better future.  It's research done well. Research with the power to transform lives, transform the future.  
Breaking research boundaries
You may also be interested in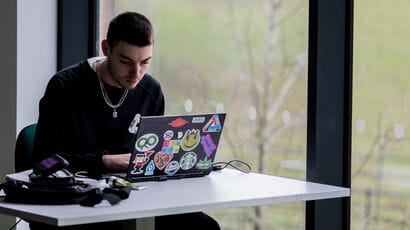 Research in the School of Arts maintains our established reputation, nationally and internationally, across a range of disciplines.
The Digital Cultures Research Centre (DCRC) is a loose-knit, collaborative and anti-disciplinary network of researchers distributed across UWE Bristol.