History retold: Plebeian stories get a digital makeover
Traditional top-down approaches to heritage interpretation have been flipped on their head by UWE Bristol experts. Our progressive approach to storytelling is changing people's perspective on the past.
The work is underpinned by Professor Steve Poole's research into social histories of everyday life, with a particular focus on the experiences of people from the lower social orders – the 'plebeian' classes of Georgian England.
Professor of History and Heritage at UWE Bristol, Professor Poole worked with two innovation companies to explore how immersive digital technologies could be used to provoke public audiences into alternative forms of sympathy and understanding.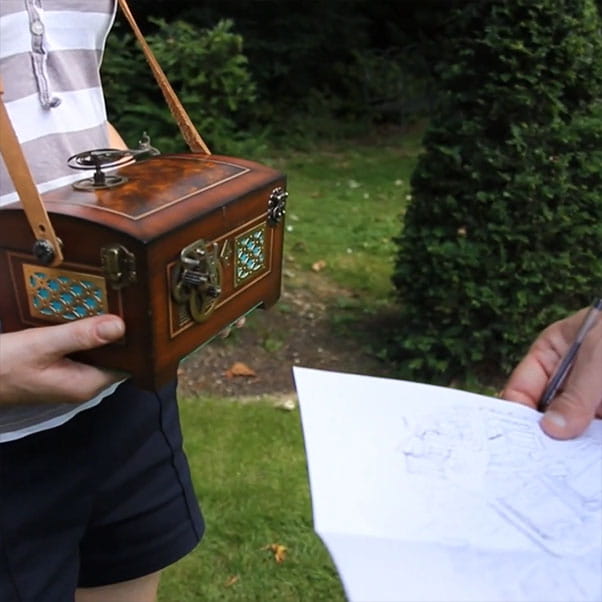 Innovation and imagination
Professor Poole worked first with Bristol experience design company Splash and Ripple to devise an interactive 'Choose Your Own Adventure' installation revealing previously hidden plebeian histories of Bath. Located in the city's Sydney Gardens, a GPS-driven 'Time Radio' invited audiences to overhear and piece together imagined conversations from the past and to explore the everyday lives of Georgian Bathonians. 'Ghosts in the Garden' used interactive gameplay to allow visitors to draw their own conclusions from the evidence they heard and to make decisions that affected the outcome.
The project led to a £100,000 commission from the National Trust for a second installation at Bodiam Castle in Sussex. 'A Knight's Peril' gave audiences a fresh historical perspective outside the traditional "knights and battles" trope. It was the Trust's first foray into interactive technology, with interactive audio used this time to convey narratives of medieval life and the impact of the Peasants' Revolt of 1381.
Interactive storytelling
A follow-on project, 'Heritage Empath', was staged in Bristol's Cabot Circus and invited participants to step into the life of a second-generation African migrant through digitally-enabled audio theatre. Moved now from sympathy to empathy, participants reported a heightened awareness and deeper understanding of someone else's perspective.
As well as influencing the Trust's decision to continue using interactive storytelling, UWE Bristol's work inspired Oxford's Ashmolean Museum of Art and Archaeology to use digital tools in its new multi-media guide.
For Splash and Ripple, the collaboration affirmed its expertise in digital heritage and enabled the company to increase staff numbers from one to 30.
Live performances
For UWE Bristol, the collaboration facilitated a second partnership with Satsymph, another Bristol-based company designing immersive audio for the heritage sector. Drawing directly on Professor Poole's research into extraordinary forms of public punishment in Georgian England, he and Satsymph produced 'Romancing the Gibbet', a series of live art performances staged in small village halls that used poetry, music and archival evidence to evoke deep community memories of these traumatic events. Attendees enjoyed this unusual approach to presenting public history and said they were inspired to do their own historical research as a result.
'Romancing the Gibbet' featured twice in the Being Human Festival, at Bristol Open Doors, and on BBC Radio 3's Free Thinking and was later converted into a series of four immersive downloadable soundwalk apps.
Worldwide impact
Professor Poole's work has had an impact on the heritage sector worldwide. It was influential on the EU-funded EMOTIVE in its production of innovative heritage interpretation for sites in Glasgow, Athens and Anatolia, and it prompted the international NGO Cultural Heritage Without Borders to invite Professor Poole to demonstrate 'A Knight's Peril' for young heritage professionals in Albania.
Contribution to the UN 2030 sustainable development goals
UWE Bristol is proud to align our research to the UN sustainable development goals. The above research aligns with the following goals:
Breaking research boundaries
We're tackling the big issues of today and tomorrow head on. This is big, brave thinking for a better future.  It's research done well. Research with the power to transform lives, transform the future.  
Breaking research boundaries
You may also be interested in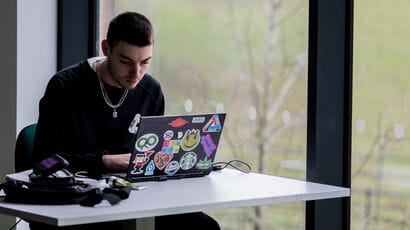 Research in the School of Arts maintains our established reputation, nationally and internationally, across a range of disciplines.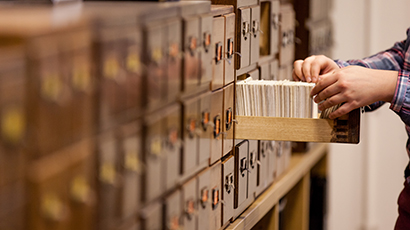 The Regional History Centre promotes research into the history of Britain's South Western counties.