Shifting perceptions of criminal justice
Public engagement in the criminal justice system has been enhanced by our work, thanks to an innovative and digitised approach to capturing the history of the UK's courthouses.
UWE Bristol's Dr Rose Wallis is a renowned expert in historic criminal justice, exploring how the law influenced social relationships in the past, and their relevance to the present.
Dr Wallis' work was central to the transformation of Dorchester's Shire Hall Courthouse Museum – more than 17,000 people visited in its first year of opening in 2018, with the vast majority of those surveyed saying it made them rethink the role of law in their lives.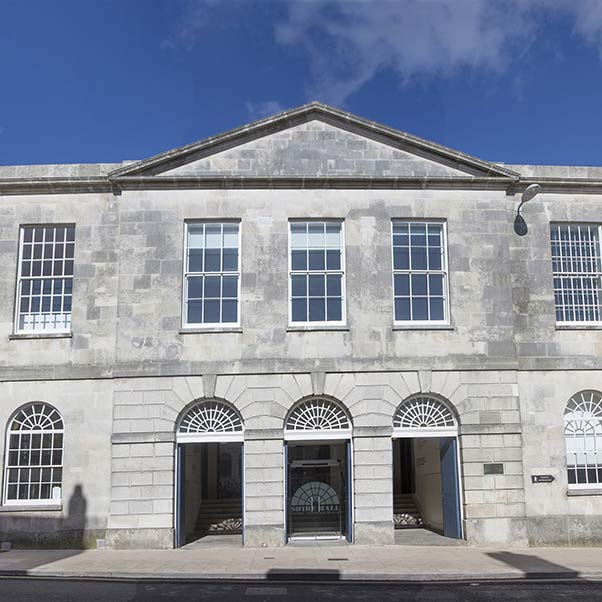 Enhancing public engagement
Dr Wallis helped to shape the narrative approach of the museum and researched much of the archival material that would eventually be used for its exhibition. Both strands of work were driven by the idea that real stories of past experiences put in context generate greater public awareness and understanding of the criminal justice system and its impact.
Working with museum professionals, creative media producers, and the Dorset History Centre, multi-media guides, interpretative digital displays and learning activities were developed with a core focus on historic stories of lived experience. These included insights into the lives of young offenders, popular political activism and social welfare, creating opportunities for more relatable and relevant connections between the past and the present.
Dr Wallis also helped to train museum volunteers and produced a written guide introducing the history of Shire Hall and criminal justice.
Interpretative approach
The visitor experience has been vastly improved thanks to the project, helping the museum to realise its vision to redevelop the site as a centre for public engagement with criminal justice and social justice – 97% of survey respondents confirmed their experience had been enriched by the archival research. Praise was also offered for the way the museum encouraged visitors to reflect critically on why people commit crimes and how they are treated by the judicial system.
Shire Hall has won numerous awards, including Silver for Access and Inclusivity, and Gold for Tourism Innovation at the 2018 Dorset Tourism Awards. In 2019, Shire Hall was a national finalist in the Association for Heritage Interpretation Discover Heritage Awards. In 2020, the museum won Bronze at the Visit England Awards for Excellence.
Dr Wallis' interpretative approach is now being used to support the redevelopment of Bristol's old magistrates' courts, focusing on public access to the site's heritage and informing the building's redevelopment as a creative enterprise centre supporting local creative industries and young people from disadvantaged and marginalised backgrounds.
The network of heritage professionals and academics brought together through this work have produced a manifesto for effective and ethical interpretation of criminal justice histories. This is being used to inform new partnerships between academics and heritage practitioners on similar projects.
Breaking research boundaries
We're tackling the big issues of today and tomorrow head on. This is big, brave thinking for a better future.  It's research done well. Research with the power to transform lives, transform the future.  
Breaking research boundaries