Creative ecologies
Investing in creatives to shape the future.
A glance at any day's mainstream news headlines is enough to provoke despair. But it doesn't have to be that way, not if the people behind the multi-million and multi-talented South West Creative Technology Network (SWCTN), a £6.6m industrial strategy project, have anything to do with it.
From industry professionals and business leaders, to artists, technologists and early career researchers, the UWE Bristol-led network is pioneering solutions for mental health, food security and systemic equality.
Established in 2018 and co-led by UWE Bristol, the SWTN provides space, financial support and professional supervision for emerging creatives and researchers to realise their ambitions in a way that can bring sustainable change.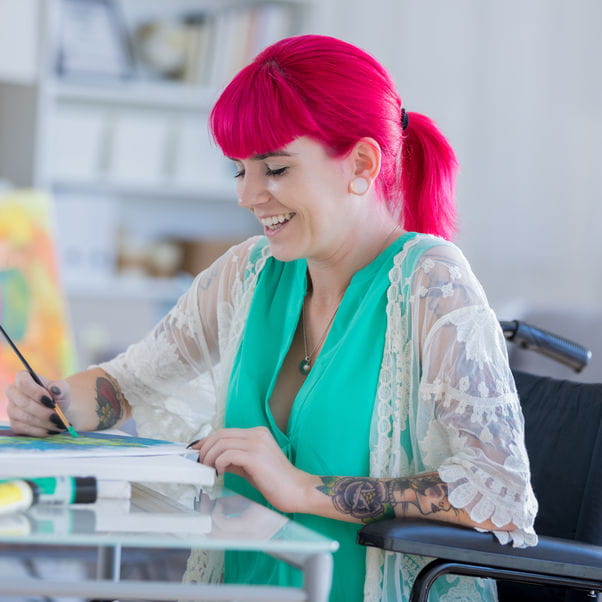 "What do people care about and how can we care for that? That's what we're interested in. Technological innovation is only as good as the context it serves. Any innovative solution has to work for everyone, not just the elite few."
Professor Jon Dovey Director of Research and Enterprise for Arts and Creative Technologies and Director of the SWCTN
Creative marketing
"We live in times of enormous potential and enormous challenge, which requires us to dream up something better," says Professor Jon Dovey, Director of Research and Enterprise for Arts and Creative Technologies (REACT) and Director of the SWCTN.
The SWCTN has helped launch several initiatives that are inspired by and made for the people and communities, who tend to be deprioritised by standard socio-political systems and structures of governance.
One such project is using intersectional data and machine learning to explore bias and racism in advertising content and imagery. Led by experts in inclusive marketing, the aim is to test whether machine learning can shift the balance by focusing more on people from under-represented backgrounds.
Consumer empowerment
Driven by a desire to help people realise the costs and consequences of everyday choices, a team of creative technologists and user experience experts are developing a data visualisation tool that will reveal the materials, manufacture, usage and waste issues associated with different products.
Mental health
Addressing the mental health needs of 35- to 55-year old men – the most at-risk from suicide – an artist has teamed up with a games designer to create an app that allows people to track the weather patterns of their mind and intervene when their mood alters.
Food security
Given the increasing need for food security, another experimental artist has developed an agro-ecological information software system that automates that process of designing agriculture systems that will allow farmers, homeowners and local authorities to grow more crops, helping them to make a positive difference to how humans coexist with the environment.
These are just a handful of examples of how the SWCTN creates an environment in which creativity and innovation can thrive. The resulting real-world impacts stretch way beyond job creation and quality of life improvements – while those are nonetheless key.
As Jon says: "By creating habitats for lots of creatives to debate and experiment with their ideas, we're moving away from the capitalistic model where tech giants and shareholders have the power, towards a future where transformative innovation is in the hands of citizens."
Contribution to the UN 2030 sustainable development goals
UWE Bristol is proud to align our research to the UN sustainable development goals. The above research aligns with the following goals:
Breaking research boundaries
We're tackling the big issues of today and tomorrow head on. This is big, brave thinking for a better future.  It's research done well. Research with the power to transform lives, transform the future.  
Breaking research boundaries
You may also be interested in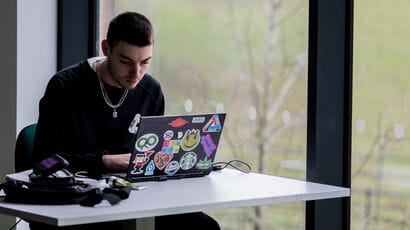 Research in the School of Arts maintains our established reputation, nationally and internationally, across a range of disciplines.
The Digital Cultures Research Centre (DCRC) is a loose-knit, collaborative and anti-disciplinary network of researchers distributed across UWE Bristol.