UWE Bristol announces plans to boost digital and soft skills for over 30,000 students and alumni
See all news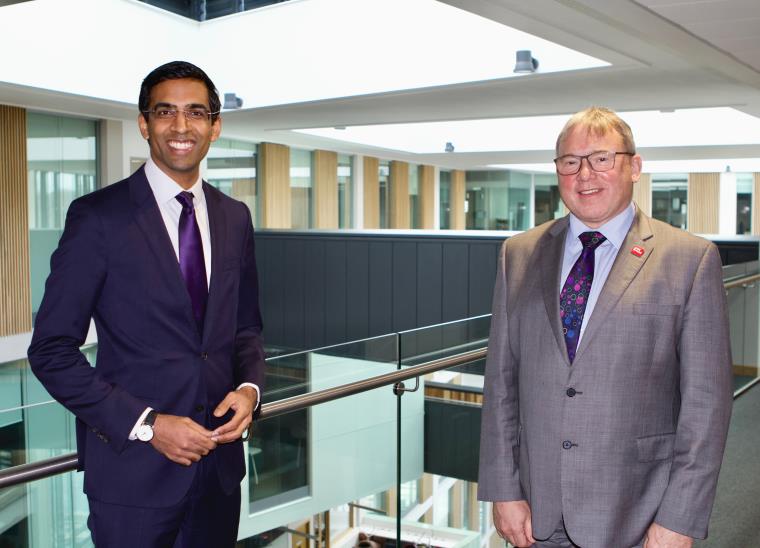 UWE Bristol has announced plans to help students become "work ready" with a six-week course focussed on digital skills such as artificial intelligence, data analysis and digital marketing as well as soft skills such as teamwork, communication and leadership.
The University's Vice-Chancellor, Professor Steve West, said that universities needed to adapt in response to the changing needs of employers. He commented: "Before Covid-19 we were already considering how we could update our provision to the changing needs of employers and the pandemic has only accelerated that. Alongside academic rigour, it's vital that we deliver the digital and soft skills over 80 per cent of employers say they desperately need. That's why we're offering UWE Skilled to over 30,000 of our current students and alumni."
The six-week course starting in May is being designed and delivered in conjunction with the specialist provider Skilled Education. Skilled's Chief Executive, Rajay Naik, who was formerly Director of The Open University and an architect of the FutureLearn platform, said that universities were increasingly focusing on employability. He said: "British higher education has been world-leading for centuries, but industry partnerships, critical skills and short online courses are becoming core parts of the university offer internationally. Employability is an increasingly important priority for students and our university partnerships are focussed on ensuring we deliver that."
The UWE Skilled course is delivered entirely online and allows students to study at a time and place that suits them. However, it also includes real-world projects with organisations such as AirBnB, Apple and the NHS as well as live sessions with leading chief executives and recent graduates. Professor West added: "Partnering with private sector specialists such as Skilled will be an increasingly important part of how universities operate. We're enjoying combining our academic and research strength with Skilled's expertise in online courses, employability and critical skills."
A video regarding the UWE Skilled course is available here: https://youtu.be/ow9mOaRy5BE.
A video regarding the UWE Skilled partnership is available here: https://www.youtube.com/watch?v=9329-YKOhkw.