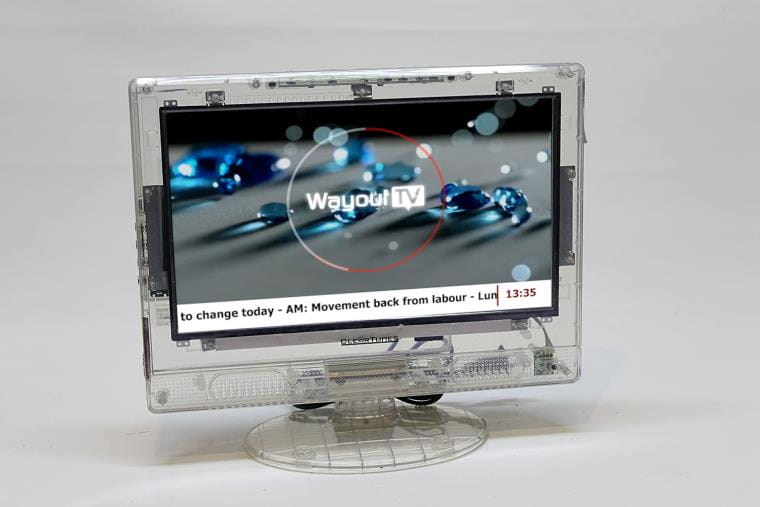 A new digital scheme, developed through the first partnership of its kind in the UK, has been launched to boost prisoner confidence and encourage more learners to engage with education services.
From today, 4 July 2022, the University of the West of England (UWE Bristol) will provide a life-long digital credential badge to prisoners who successfully complete four selected courses delivered by skills and training provider PeoplePlus, through their in-cell learning technology Way2Learn.
By simply clicking on the digital badge, employers will have a trusted source of verification, backed by rigorous standards and quality assurance provided by UWE Bristol. This not only enables prisoners to develop news skills but allows them to easily demonstrate, at a touch of a button, that they are ready for work when they leave the prison gates.
PeoplePlus provides bespoke prison education and training via in-cell TV in 75 prisons in the UK, including Exeter, Bristol, Guys Marsh, Erlestoke and Long Lartin.
Many people who end up in prison have struggled in the education system and they often lack confidence in a traditional classroom setting. Over 40% of prisoners have been excluded from schools and over half have the reading age of an 11-year-old.
PeoplePlus's Way2Learn courses are designed to be accessible to all learners, allowing prisoners to learn at their own pace in their cell. And now the prisoners will be to demonstrate the skills and knowledge they have gained through the new digital credential badge, which will never expire.
PeoplePlus opted to partner with UWE Bristol because of the university's commitment to providing opportunities for people from all backgrounds and the work it is doing with local communities to remove barriers to higher education.
Jezz Wright, Head of Digital Learning and Strategy at PeoplePlus, said: "I'm delighted to be partnering with UWE Bristol. Having accessible, engaging learning content is really important. Often, we find this really works well for the prisoners we are supporting who feel anxious about the traditional classroom setting as a way of learning. UWE Bristol is the perfect partner to help them learn through our Way2Learn content whilst being able to demonstrate quality learning through our new digital badge."
Lynda Williams, UWE Bristol Associate Director Stakeholder Engagement, Bristol Business School, said: "This prison education initiative is a fantastic opportunity to introduce digital credentials for these courses and to recognise the skills and knowledge students will achieve.
"It also provides UWE Bristol with the springboard to develop further opportunities in this area and harness the incredible learning potential within the custodial estate – something I very much look forward to working on in partnership with PeoplePlus as this project expands in the future."
The four courses in the scheme are: Mind Your Own Business (setting up a business and becoming self-employed), Workplace Digital Skills, Health and Safety in a Construction Environment, and Warehousing and Storage.