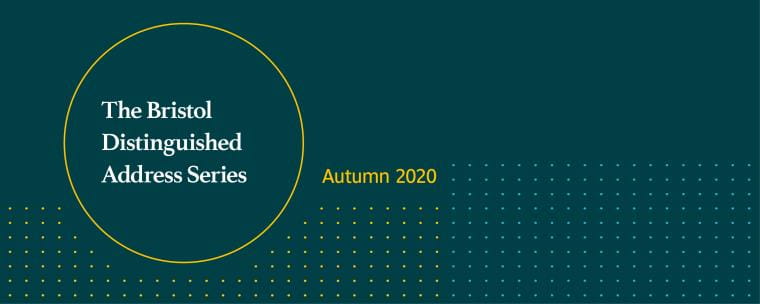 A series of talks organised by the University of the West of England (UWE Bristol) featuring top business leaders will begin its autumn season in November. Members of the public will be able to tune in virtually to view the Wednesday evening lectures given by executives from Specsavers and Bonnier Books.
Following an initial panel discussion on 14 October about Bristol's Nightingale Hospital, the Bristol Distinguished Address Series (BDAS), will kick off on Wednesday 4 November, with Specsavers Chair and Founder Doug Perkins, as well as co-founder Dame Mary Perkins. In their talk they will retell the story of setting up what is labelled as the 'world's largest high street optics and audiology brand.'
The following week on 11 November, CEO of Bonnier Books UK Perminder Mann will deliver a talk entitled 'Be Your Authentic Self.' Bonnier Books, whose headquarters is in Sweden, is a large worldwide publisher that covers titles across a wide variety of genres for different ages.
The executive will provide insights on overcoming personal obstacles and challenging stereotypes head on. Perminder will also give her views on the power of books and the role the publishing industry must play in our society, as well as lay out her manifesto for positive change.
Professor Steve West, who is Vice-Chancellor of UWE Bristol said: "We are extremely proud of our BDAS talks and once again we are honoured to welcome top executives, this time from the world of optical retail and publishing. Although the format is slightly different as the lectures will be delivered online, this does not make the talks any less informative or insightful.
"BDAS is open to everyone and on this occasion the speakers will impart their wisdom as they talk about setting up a durable business, and how to thrive by being one's authentic self in the workplace."
Unlike previous BDAS talks that took place in the Bristol Business School on Frenchay campus, the audience can now tune in online and ask questions in real time.
For further information about the talks and to register, please visit Bristol Distinguished Address series. Audience members can join the talks from 18:25 which will begin at 18:30 and will include Q&A.
Podcasts, video interviews, photos galleries and media coverage from past Bristol Distinguished Address Series events can be found at previous BDAS talks. Follow the discussion on Twitter using the hashtag #BristolLectures.