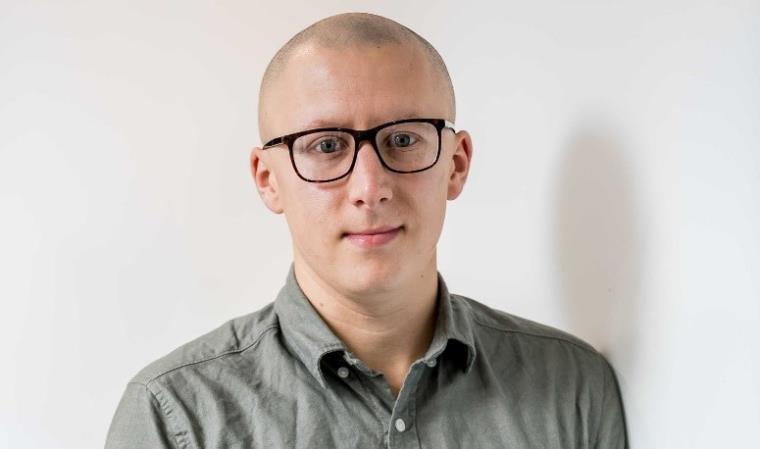 A UWE Bristol academic has been awarded a prestigious international criminology prize. Dr Jack Spicer, who is also a UWE Bristol alum, has received the 2021 Radzinowicz Prize, given annually by the Centre for Crime and Justice Studies and the editors of the British Journal of Criminology. It is awarded to the researcher judged to have made the greatest contribution to the development of criminology during the course of the year.
Criminology lecturer Dr Spicer was awarded the prize for his article 'The policing of cuckooing in 'County Lines' drug dealing: An ethnographic study of an amplification spiral'. Describing Dr Spicer's work, the judging panel praised it for its "innovative and thought-provoking" nature.
The article is based on ethnographic fieldwork undertaken by Dr Spicer exploring the high profile emergence of so-called 'County Lines' drug supply onto the criminal justice policy landscape over recent years. Focusing on the police responses to the drug market practice of 'cuckooing', which involves vulnerable people having their homes taken over by drug dealers, Dr Spicer sought to explain how these responses initially emerged, developed in interaction with the practice itself and became established as a core policing priority.
Developing a well-established theoretical framework, his analysis suggested an amplification spiral had taken place, with intensified police action justified based on how drug markets were dynamically adapting to their original responses. All of this was also influenced amid a wider backdrop of increased political, media and policy attention on the topic of County Lines.
Dr Spicer said: "I'm very pleased that people have enjoyed reading the article as much as I enjoyed writing it. The findings highlight several key factors that need to be considered if responses to County Lines are to be truly effective, so I hope that this work can go some way towards helping with that. It has been rewarding to be able to build on a long tradition of criminological scholarship highlighting some of the unintended consequences of drug policing and the complex nature of drug policy as it plays out on the streets. To have this contribution recognised by some of the leading figures in my discipline is a proud moment."
Dr Ian Walmsley, Senior Lecturer in Criminology at UWE Bristol, said: "This is one of the most prestigious and major international awards in our discipline. Previous winners are usually senior figures at the pinnacle of their careers. For Jack to have won this at this stage in his career is a remarkable achievement. This should be viewed as a major success for the criminology programme, the faculty and the wider university."
Dr Spicer previously studied at the University, graduating with a BA(Hons) in Criminology (2014) and later as a Doctor of Philosophy (2019). He also gained a Postgraduate Certificate of Academic Professional Practice (UWE Bristol Apprenticeship) in 2021.