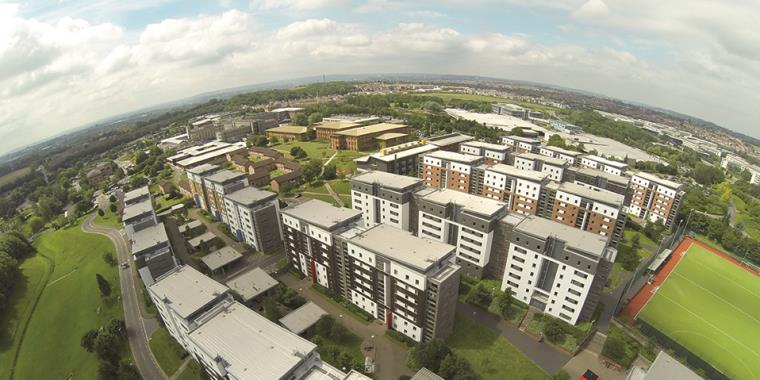 A new walk-in Local Testing Site (LTS) is due to open on Frenchay Campus this week where members of the public, staff and students can be tested should they develop Covid-19 symptoms.
The LTS is due to be up and running by Saturday 21 November.
It will be located on car park 2 and will have its own entrance, meaning there will be no need for users to access the main campus.
The current drive-through Mobile Testing Unit, situated in the visitor car park next to the Bristol Business School building on Frenchay campus, will be moving to a different site in South Gloucestershire. Its last day in operation outside the business school will be Wednesday 18 November.
The new walk-in unit is part of UWE Bristol's continued efforts to support the national response to the Covid-19 pandemic and the local community.
The unit will be a fully fenced self-contained site and will be managed by G4S on behalf of Public Health England who will be providing marshals and on-site signage into the new facility.
The new site will have the capacity to carry out approximately 300 symptomatic tests per day.
The new LTS is for symptomatic testing only and should not be confused with any potential mass asymptomatic testing facility for students.
Current Government guidance is that only those with symptoms should book a test, which you can do through the NHS portal nhs.uk/coronavirus, or by calling 119.
You must only leave your home to have the test. Do not turn up at the new testing site if you have not booked an appointment through the NHS, anyone who turns up without an appointment will be turned away.