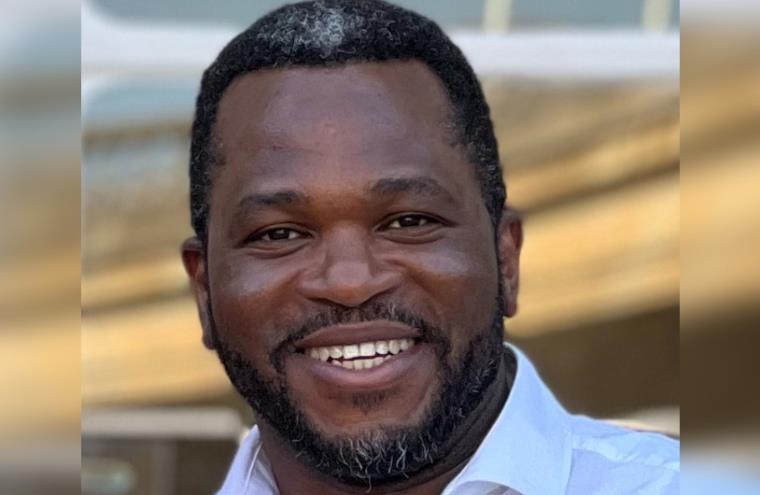 A UWE Bristol academic has been named Higher Education Bioscience Teacher of the Year 2023.
Dr Emmanuel Adukwu, Deputy Head of the School of Applied Sciences, received the award at a ceremony earlier this week. The yearly prize celebrates outstanding achievement in the teaching of biosciences at university level.
The academic was competing against two other shortlisted candidates for the accolade. Award organisers The Royal Society of Biology (RSB) said each of the candidates had shown individual excellence in teaching through innovative and inclusive teaching practices, dedication to personal development, and commitment to supporting colleagues within and beyond their own institution.
Emmanuel is a Non-Executive Director and Trustee at Applied Microbiology International (AMI), the oldest microbiology society in the UK and has also recently been selected to the Medical Research Council (MRC) Black in biomedical Research Advisory Group.
Emmanuel is research active and leads a group of researchers utilising different approaches to further the understanding of antimicrobial resistance and control of infectious diseases. As a teacher, Emmanuel utilises a participatory, collaborative and inclusive approach to working with students and wherever possible, in the classroom or on projects, he ensures his students are co-creators of knowledge and partners in their learning development.
As an academic, Emmanuel has developed leading innovations and inspired change at UWE Bristol including the development of transformative employability approaches, student support frameworks and tools enabling inclusive practices in higher education.
On winning the award, the RSB said that Emmanuel "stood out amongst some incredible candidates".
The African Initiative group for Microbiology (AIG), of which Emmanuel is an executive official, said: "At AIG we are profoundly proud that one of our long-time members and executive official is this year's Higher Education Bioscience Teacher of the Year. Congratulations Dr Adukwu."
Emmanuel said: "I am honoured to be the Royal Society of Biology Higher Education Bioscience Teacher of the Year 2023 and I dedicate this award to everyone who has supported my learning, academic and professional journey and to those who will be inspired to succeed despite all the odds."
The Higher Education Bioscience Teacher of the Year award is sponsored by Oxford University Press and Heads of University Biosciences (HUBS), a Special Interest Group of the RSB.