Education and Teaching facilities
If you're keen to inspire the next generation, you'll find like minds and fantastic facilities in the School of Education and Childhood. Be part of the future of learning in a future-facing environment where new ideas are transforming the way people of all ages are taught.
Take a tour of our Education and Teaching facilities
Immerse yourself in our Education and Teaching facilities by viewing our 360° images below. Move between different rooms and spaces by using the arrows or menu bar on the top left, and use the controls or your cursor to explore the images. You can also expand to full screen using the icon on the bottom left of the images.
What's waiting for you?
In the School of Education and Childhood
S-Block - home to our fantastic facilities and resources for learning and teaching:
High quality teaching rooms
Model contemporary classrooms – where you can practice in an environment similar to the real schools where you'll be inspiring young minds.
Access to all the latest educational technology.
Science Base - specialist technical services and support for STEM.
Shared and digital
Education Resource Centre – for everything from government documents and subject specialist books through to access to the Children's Scrapstore.
The Street Learning Zone - an open-access study space available early until late Monday to Friday.
IT support - computer labs, laptops for hire and bookable PCs available on campus, some of which are open 24 hours a day.
In the library and on campus
Frenchay Campus library is open 24 hours a day, and you'll find a wealth of online resources, journals and databases.
The library also offers a wide range of resources and journals for education and teaching.
Flexible study spaces including group-study areas and rooms with assistive technologies.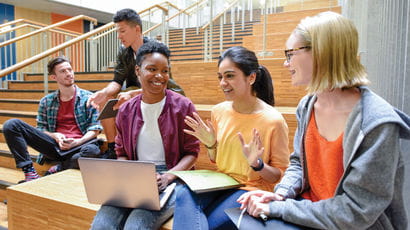 Our courses include: Early Childhood, Education in Professional Practice, Education and Technology, Initial Teacher Education (ITE) and more.