Ready to step up to the trading floor? You will be, after honing your skills in our Bloomberg trading room. This Bristol Business School facility is a built around the Bloomberg Professional service, and lets you get hands-on with the same system used by large city investment banks.
Take a tour of the Bloomberg Trading Room
Take a look at our Bloomberg Trading Room by viewing our 360° images below. Move between different rooms and spaces by using the arrows or menu bar on the top left, and use the controls or your cursor to explore the images. You can also expand to full screen using the icon on the bottom left of the images.
What's waiting for you?
The gateway to global financial data
Get a commanding view of the global financial data, news and information. You can access to the same information platform used by leading business, financial and government decision makers and media professionals around the globe.
Key features
News: The Bloomberg Professional service gives access to news stories as they break. Follow and interpret the market-moving events that professional traders and money managers rely on to stay informed.
Analytics: Using Bloomberg's service, you can perform historical market analysis, compare different investment strategies, evaluate complex financial instruments, and analyse specific companies and industries.
Data: The Bloomberg Excel add-in gives you simple (but powerful) one-click data export features that leverage real-time and historical data within the Bloomberg Professional service. You'll be able to monitor, manipulate and analyse data to create the same types of models that financial professionals rely on to make real-world business decisions.
Good to know: you'll be one of a tiny proportion of business graduates who are ready to begin their careers already proficient using this powerful financial tool.
The service includes
Access to a 24/7 live support team, able to answer questions in more than 15 languages.
Bloomberg University, our on-terminal training resource, which provides students and staff with self-guided courses, instructional videos and online tests to certify course completion.
Personalised one-on-one training from Bloomberg experts who can help teach students directly in a classroom setting.
Integration with university IT systems and teaching environments.
Modern learning
The Bloomberg Professional service, Bloomberg's core offering, is a software platform that provides trusted real-time and historical data, market moving news and analytics to help business and financial professionals make better informed investment decisions. The service also features execution platforms for every asset class, research and a global network to communicate securely and reliably.
The university's subscriptions to the Bloomberg Professional service will serve as a resource for both students and professors. It will enable students to become familiar with tools used in financial services, reinforcing classroom theory, while professors can use it to further their own research.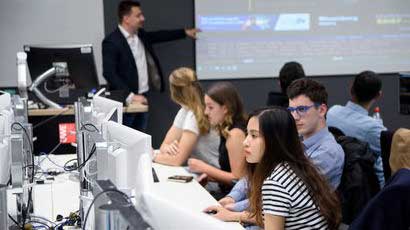 Our courses include: Accounting and Finance, Fintech and Risk Management and Insurance.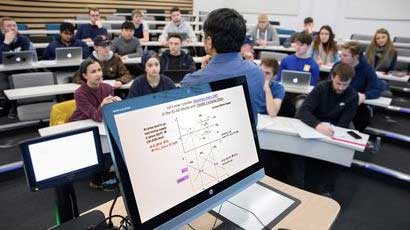 Our courses include: Economics, Banking and Finance, and Business Management and Economics. Find out why you should study Economics at UWE Bristol.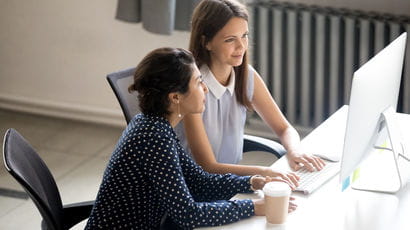 Our courses include: Business Management, Master of Business Administration (MBA), Human Resource Management, Events Management and International Business.