Disability History Month Library book giveaway: The Pocket Guide to Neurodiversity
See all events
Key Information:
Date and time

Tue 12 December 2023

Location

UWE Bristol Libraries, All campuses, Further info

Contact

UWE Bristol Library librarycomms@uwe.ac.uk

Cost

Free

Attendance

Booking not required
Description
Our very popular book giveaway is back this year. We'll be hiding copies across our libraries and sharing clues about where to find them on our Instagram Stories. Follow us on Instagram @uwelibrary for your chance to win a book.
The pocket guide to neurodiversity by Daniel Aherne
Aherne provides a clear introduction to neurodiversity and the four most common neurodivergent identities of autism, ADHD, dyslexia and dyspraxia. This guide also busts common myths and has tips for supporting neurodivergent friends. With at least one in seven people thought to be neurodivergent, this is a must read.
You may also be interested in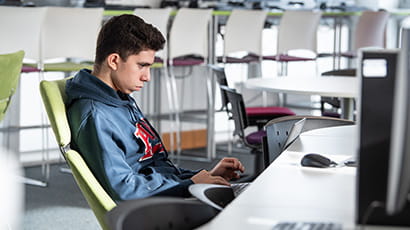 Find out more about disability history using our physical and digital library collections.