Nick Wheeler - 21 March 2018
Nick Wheeler, Founder and Chairman, Charles Tyrwhitt delivered a lecture entitled "A shirty tale - from Bristol to London in 31 years".
A shirty tale - from Bristol to London in 31 years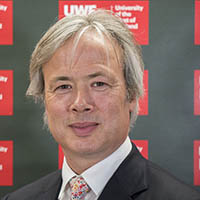 Nick gave a captivating lecture, explaining the story of his business and the highs and lows faced over 32 years as an entrepreneur.
He explained that in business, you have to make your own luck and for this you need the following: an idea, vision, focus, passion, hard work and patience. Nick discussed how his vision has formed his company foundations and core values.
He gave the analogy of the tortoise and the hare, explaining that if you do something for 30 years, you will eventually become good enough to succeed and win the race.
Nick also gave a candid account of how he went bust in 1994 and nearly went bust again in 2007 and the reasons behind this, explaining that his lack of focus was to blame.
Nick closed his speech with some advice to other businesses which included:
think quality, value, service
look after your customers, your people, your suppliers
choose carefully what you do and be the best in the world
keep it simple
focus
think global
and most important of all, be patient...
Exclusive pre-address interview
Watch Nick's pre-address interview below. You can also find a transcript of this interview on the Business West website.