Bruce Carnegie-Brown - 13 November 2019
Details of Bruce Carnegie-Brown's, President of CMI and Chairman of Lloyds, lecture entitled "21st century management".
21st century management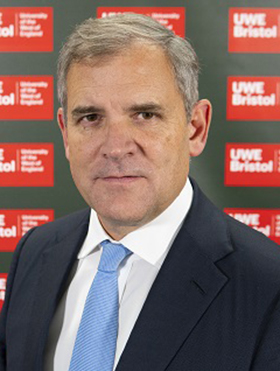 Bruce delivered a fascinating lecture reflecting on the impact of the fourth industrial revolution, the nature of management and leadership in the context of a rapidly changing business and social landscape.
Bruce explored the difference between leadership and management asking what does it take to be a great manager at a time when technology, changing work patterns, employee expectations and new business models are disrupting traditional ways of working.
Bruce blended personal experience with the latest Management 4.0 thinking and gave his perspectives on the world of management and leadership of interest to anyone seeking to get ahead in their professional careers.
Bruce highlighted the soft skills he deemed necessary to succeed as a manager in the 21st century, which includes:
being resilient
building loyalty and trust
inspiring confidence by winning hearts and minds
being open and transparent
having empathy.
Bruce concluded his talk emphasising the need to use the identified soft skills that differentiate us from technology, as "humanity will help you succeed".
Podcast
Listen to Bruce Carnegie-Brown's talk.
Listen to the talk on SoundCloud
Please note - During the beginning of this recording we experienced some technical problems which caused the mic to drop out intermittently. This was resolved for the remainder of the podcast.
Exclusive pre-address interview
Watch Bruce's pre-address interview. You can read a transcript of this interview on the Business West website.