UWE Bristol's Alexa skill
It's here. Alexa's first university prospectus. Just ask Alexa to "Open U.W.E. Guide" to discover what's on offer.
This really is the ultimate tool to help you discover what UWE Bristol can offer you as an undergraduate student.
Voice-activated, and tailored to suit your individual's needs and interests, your student guide will talk you through everything you need to know about our university.
Just ask Alexa to "Open U.W.E. Guide" and you can find out for yourself.
It's all waiting for you.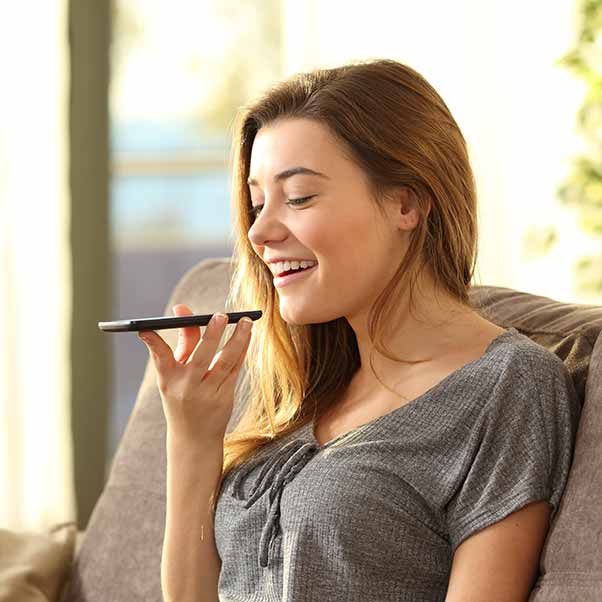 "Open U.W.E. Guide"
Student Déborah shows you how to access our prospectus on Alexa.
Discover what's on offer
Things you can explore:
The facilities on offer. From stylish cafes and lounges to our 24-hour library, robotics labs, study zones and simulation suites – discover how we're setting you up for success.
How you can expand your horizons. From supporting you to arrange industry placements and getting involved in volunteering programmes, to giving you new business idea support – find out how we challenge you to think big.
How we support your development and wellbeing. Find out about the tools we provide to help you get on and succeed in life.
What our graduates have gone on to do. From setting up their own business through to carving out a successful career in healthcare. Hear all about some of our graduates' experiences at UWE Bristol and what they're up to now.
Our city. Get ready to be excited as you discover what Bristol has going for it. Be warned – it's a lot. Find out about some of the hot spots and places you should check out when you're here.
The extracurricular. From sport and music through to The Students' Union at UWE and the societies on offer. Find out about everything you can get involved in.