Benefits for your business
Learn how higher and degree apprenticeships can boost business productivity and help capture new talent.
What are the business benefits of higher and degree apprenticeships?
Boost productivity – investment in up-skilling your workforce will increase your business productivity and demonstrate your commitment to investing in people.
Capture new talent – apprenticeships offer a route to reach talent who could be missed through more traditional recruitment routes.
Train future leaders – higher and degree apprenticeship Standards are designed to up-skill employees at a higher level so you'll have the opportunity to train the future leaders of your business.
Fill business needs – through an apprenticeship you have the ability to mold employees to business needs and fill higher-level skills gap.
Gain up-to-date knowledge – apprentices can put into practice what they have learned in the workplace the next day, and keep the business up to date with the latest techniques and technology, increasing your organisation's productivity.
Clear progression routes for apprentices – through a regionally unique network, UWE Bristol and our further education college partners have created an integrated ladder of apprenticeships that provide clear progression routes from craft/technician level through to professional and postgraduate-level qualifications.
Remember, if you are a levy-paying business and recruit and employ apprentices, you will be able to recover this levy payment and use it towards the cost of training your apprentices.
"We've always identified the need to develop and upskill our staff at a high level and we've worked with UWE Bristol for many years. We benefit from the knowledge they apply to their roles and, ultimately, it increases business productivity, staff retention and motivation."
Tony Rooke Early Careers Manager at Airbus Filton
Real world experience
Hear what Becca Thurston, Apprenticeship Manager at Wessex Water, has to say about the benefits of Degree Apprenticeships.
You may also be interested in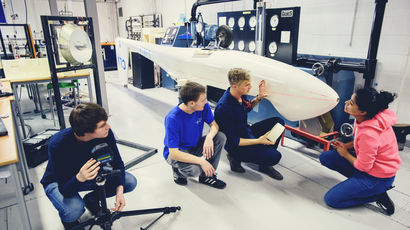 UWE Bristol higher and degree apprenticeships combine on-the-job training with study for a higher level qualification.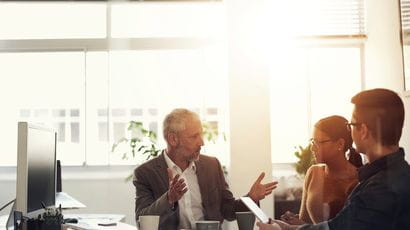 Information for levy payers about how UWE Bristol degree apprenticeships are funded.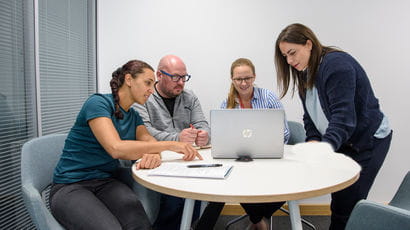 Find out how higher and degree apprenticeships are funded for Non-Levy small and medium-sized enterprises (SMEs) at UWE Bristol.