UWE Bristol Santander Graduate Internship Scheme
In partnership with Santander, we are pleased to offer a subsidy for a limited number of remote-working graduate internships from September 2020.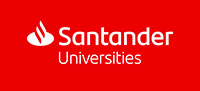 You need to be able to pay a graduate via PAYE a total of £2,752.80 for an eight week/296 hours internship (part-time option available). We will then send you a subsidy of £1,260.00 at the end of the internship.
If you have a suitable opportunity or have any queries please email us at uweinternships@uwe.ac.uk.
You may also be interested in