Sustainable transport and travel
Our targets
Our 2030 strategy targets are:
to reduce travel related emissions in support of the university's goal to be carbon neutral with net zero emissions of greenhouse gases by 2030
to contribute to establishing each of our campuses as a clean air and smoke-free zones
to invest in and secure year-on-year improvement in sustainable travel for staff, students and visitors.
Travel Action Plan 2030 Targets
All scheduled buses on campus are to be minimum Euro 6 compliant by 2025 and electric, bio gas, or hydrogen by 2030.
Low/no emission vehicle use should be promoted for users where a private vehicle is the only option, and we are improving our electronic vehicle infrastructure.
University fleet vehicles will be minimised in number and then chosen and replaced with zero emission options where possible . 66% of our own fleet will be zero emission by 2025, rising to 100% by 2030.
We are reducing the number of cars travelling onto campus each day by promoting and prioritising sustainable travel options, combined with a 10% per head reduction in car parking spaces available for university activities by 2025, and a 20% reduction by 2030.
We are investing resources into projects improving sustainable travel options with financial support obtained by utilising surplus revenue from travel operations and bidding for external capital funding. We are aiming for an 100% increase in covered cycle parking on 2019 levels by 2025.
All users of campus parking facilities to contribute financially, via car parking charges at the published rate, towards the sustainable travel budget for reinvestment into sustainable travel modes and associated carbon reduction activities.
We share our best practice with other higher education institutions (HEIs), public bodies and other organisations.
Sustainable travel options
There are lots of eco-friendly options for getting to and from campus.
Frenchay Campus is less than one mile from both Bristol Parkway and Filton Abbey Wood train stations and our North Entrance bus stop links to the National Coach network. There is a dedicated car share car park for those with permits, and we are increasing our network of electric charging points and electric pool cars for staff and visitors. Glenside Campus is on the Frome Valley Cycle route and located near Fishponds and served by local buses.
Our City Campus has an array of public transport options, from walking to the wide bus network, and even the ferry.
You can help make a real difference by making more sustainable transport choices:
Get walking: walk to campus or join a weekly lunchtime walk, contact travel.plan@uwe.ac.uk to find out more and join the email list.
Get cycling: use Bristol's great network of cycle paths. Get a free bike loan from UWE Bristol Sport for up to two weeks. Visit the Centre for Sport reception on Thursdays or weekends.
Catch the train: to nearby stations at Parkway (20/25 minutes walk away) and Filton Abbey Wood (ten minutes' walk away).
Get the bus: bus travel has never been so easy with the bus checker app.
Get sharing: sign up to Join My Journey for UWE Bristol staff and students to share car, bicycle or walking journeys.
Go on a car diet: try leaving the car at home a couple of times a week, ideally on Tuesdays and Thursdays - our busiest traffic days.
Try other modes: Take a look at the Travel West website for alternative modes to travel such as E-Scooter hire.
If you need to travel between campuses join the Co-Wheels car club for business travel (free personal membership is included for staff) or use our electric bikes.
Better by bike
We asked some UWE Bristol students about the pleasures of cycling to University and around Bristol. In the UK's first official Cycling City it really is better by bike.
What have we done so far to improve travel?
U-Link bus service: The University launched the U-link bus service in partnership with commercial operators which quickly grew to a service operating multiple routes and carrying many thousands of users per day. Now working in partnership with bus service providers operating multiple bus services to each of our campuses.
Facilities: We have constructed and refurbished numerous active travel facilities such as new showering and changing areas, lockers, cycle maintenance facilities and secure, covered cycle parks.
Cycle loan scheme: In 2015 we launched a subsidised Student Cycle Loan Scheme with 100 locally built bikes, enabling students to hire a bike for £70 for the academic year. This service is now managed by the Student Union.
Cycle routes: New cycle routes to and through Frenchay, Glenside and Bower Ashton campuses have been created. Through working closely with our local authority partners, we have developed car-free walking and cycle routes on and off all our sites.
Pool car fleet: The Co-Wheels pool car service launched fully in 2014 providing a fully bookable and funded option for staff to travel for business purposes in electric or hybrid.
Fleet electrification: To address the impact of our own fleet the university became early adopters of electric vehicles. Our fleet is now over 30% electric and we have made electric vehicles available to all car users as an alternative for business travel.
Car parking enforcement: Through the last 8 years, parking operations have changed and evolved at the university and the enforcement is now managed by an external partner help enforce behaviour and discourage those seeking to circumvent the exclusion zone rules.
UWE Bristol's travel challenge
To show you just how much difference in time various ways of travelling can make, take a look at our travel challenge results. Commuters take a popular route from mid-way up Gloucester Road, 3km away from Frenchay Campus at 8:15 in rush-hour traffic. The journeys took the following times:
Electric bike – 15 minutes
Motorcyclist – 16 minutes
Cyclist – 22 minutes
Runner – 23 minutes
Bus – 34 minutes
Car – 48 minutes
Walker – 51 minutes.
For a reliable travel time, get out of the car or bus!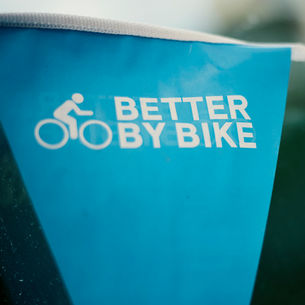 Contact us
If you have any specific questions, feedback or comments, please email travel.plan@uwe.ac.uk.
Student support and study projects
We can support you by providing information and opportunities; email us at travel.plan@uwe.ac.uk.
You may also be interested in