Sustainable transport and travel
Our targets
Our 2020 strategy target: 80% of daily commute journeys to be made by walking, cycling, public transport and car sharing.
Travel accounts for approximately half of our overall carbon emissions at UWE Bristol. We are working hard to reduce this figure, not least because Bristol is one of the most congested cities in the UK, with all the resultant health and environmental problems associated with high levels of pollution.
TravelSmart
Our TravelSmart plan is reducing reliance on car use and helping to increase bus use, cycling and walking to campus.
Whether you are a student, staff or visitor there are lots of great travel options to travel get to the University. The three main campuses of Frenchay, Glenside and City Campus are all well served by buses from across the city and beyond and well connected to cycling and walking paths.
Strong sustainability commitments alongside planning regulations and limited parking spaces require the University to:
reduce reliance on single occupancy vehicles
reduce carbon emissions for travel to Frenchay Campus
increase the use of sustainable travel options.
Sustainable travel options
There are lots of eco-friendly options for getting to and from campus.
Frenchay Campus is less than one mile from both Bristol Parkway and Filton Abbeywood train stations and our North Entrance bus stop links to the National Coach network. There is a dedicated car share car park for those with permits, and we are increasing our network of electric charging points and electric pool cars for staff and visitors.
You can help make a real difference by making more sustainable transport choices:
Get walking: walk to campus or join a weekly lunchtime walk, contact travel.plan@uwe.ac.uk to find out more and join the email list.
Get cycling: use Bristol's great network of cycle paths. Get a free bike loan from UWE Bristol Sport for up to two weeks. Visit the Centre for Sport reception on Thursdays or weekends.
Catch the train: to nearby stations at Parkway (20/25 minutes walk away) and Filton Abbey Wood (ten minutes' walk away).
Get the bus: bus travel has never been so easy with the bus checker app.
Get sharing: sign up to Join My Journey for UWE Bristol staff and students to share car, bicycle or walking journeys.
Go on a car diet: try leaving the car at home a couple of times a week, ideally on Tuesdays and Thursdays - our busiest traffic days.
If you need to travel between campuses join the Co-Wheels car club for business travel (free personal membership is included for staff) or use our electric bikes.
Better by bike
We asked some UWE Bristol students about the pleasures of cycling to University and around Bristol. In the UK's first official Cycling City it really is better by bike.
What are we doing to improve travel?
We have recently delivered:
The cycle to work scheme spending limit increased to £2,000 to help more people become cyclists; staff can save between 25-39% on the purchase of a bike, spread over 12 months, including e-bikes.
Free adult cycle training from Life Cycle UK.
A student cycle loan scheme with 100 locally built bicycles available for just £50 for the year, including free lights, locks and repairs, and a helmet for a nominal fee.
Free weekly bike repairs, bike repair training, and regular travel information stalls on all campuses.
Two new cycle hubs at Frenchay Campus with 200 secure cycle spaces, showers, a drying room, lockers and tool stations.
Four electric and hybrid pool cars available for Frenchay Campus staff.
12 free electric charging points at Frenchay Campus with more to follow at Bower Ashton Campus and Glenside Campus.
Free bikes to borrow for two weeks at a time from our Centre for Sport at Frenchay Campus.
Behaviour change initiatives and campaigns, eg 2015 Unicycle student cycling national pilot scheme, and annual Travelwest staff commuter challenge.
UWE Bristol's travel challenge
To show you just how much difference in time various ways of travelling can make, take a look at our travel challenge results. Commuters take a popular route from mid-way up Gloucester Road, 3km away from Frenchay Campus at 8:15 in rush-hour traffic. The journeys took the following times:
Electric bike – 15 minutes
Motorcyclist – 16 minutes
Cyclist – 22 minutes
Runner – 23 minutes
Bus – 34 minutes
Car – 48 minutes
Walker – 51 minutes.
For a reliable travel time, get out of the car or bus!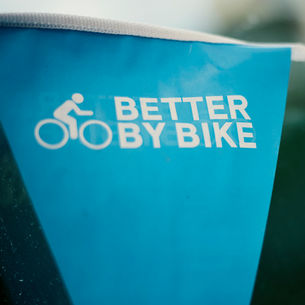 You may also be interested in