Supporting black, Asian and minority ethnic students
Support services and resources for students who identify as black, Asian, or from any other minority ethnic group.
Proud to support UWE Bristol students
Creating a supportive and inspiring environment for students underpins everything we do at UWE Bristol. We're proud to offer a range of services, resources and opportunities specifically for black, Asian and minority ethnic students, to ensure you feel supported throughout your academic career and beyond.
From our brilliant Equity programme to the exciting work that takes place in our Students' Union and societies, to the faculties working with Equity to offer exciting activities, there's lots to get involved with to enhance your student experience and help you settle in to the UWE Bristol community.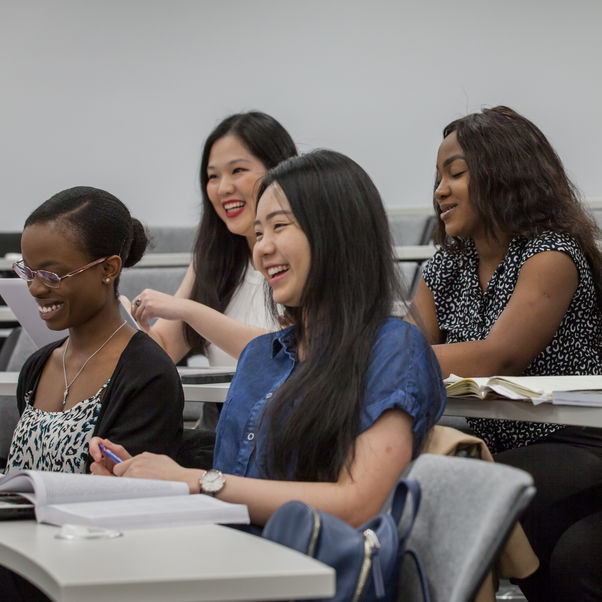 Resources and information
"For me, UWE Bristol is the crowd of people cheering me on, encouraging me to finish and celebrating my every step. The safety net is the support I feel from everyone in UWE Bristol."
Rapha's story
Rapha BSc(Hons) Urban Planning
For example, when I participated in the Business Case Competition, I had no business insight or experience whatsoever. However, the SU President and others encouraged me to try, have fun and learn from the experience, regardless of the outcome. We had to be on teams of four and had 24 hours to create a presentation to improve the business we were given a case on.
Within 3 hours of the competition my whole team quit, however I insisted to stay and continue. I felt so intimidated by the business students in the opposing teams. Throughout the competition, I felt very supported by the event management team and the SU President as they frequently checked on me and encouraged me to keep going. I managed to get my presentation done within the deadline.
By the end of the competition, I knew the whole staff team and became friends with them all. Although I didn't win, I found the learning experience and the opportunity to meet new people more rewarding than any trophy. The competition taught me more about myself and my capability to persevere. Now, every time I'm going through a challenging time, I'll remember how resilient I can be.
Find out more about how Rapha stepped out of her comfort zone
Student stories
We believe that it's important to share black, Asian and minority ethnic student stories. These stories include students from diverse ethnic backgrounds who have shown interest in sharing their UWE Bristol journey.
Student societies
Join a Students' Union at UWE national, faith or identity student society and you can meet new people.
Join a society