Accounts Payable
Accounts Payable is responsible for making payments to suppliers and the payment of expenses to external visitors to the University.
Important: Please ensure that you have an official University purchase order number before you provide goods or services to the University. You must quote the purchase order on the invoice in order to be paid. Invoices without valid order numbers will cause significant delays in payment or may have been from an unauthorised source (including from external to the University).
Invoices and statements
Please email invoices/statements in PDF format, quoting the correct Purchase Order number where required.
Payment queries
Please contact us by email for all payment queries.
Alternatively, invoices can be posted to: Accounts Payable, Finance Department, University of the West of England (UWE Bristol), Frenchay Campus, Coldharbour Lane, Bristol BS16 1QY. Emailing of invoices and statements is preferred.
The Accounts Payable Team will respond to your queries within 48 hours.
Please note:
We are currently unable to offer e-invoicing
Supply chain finance is not available to suppliers
UWE Bristol does not deduct sums from payments as a charge for remaining on a suppliers list
UWE Bristol is not a member of a payment code.
Contact us
Payment terms
The University's standard payment terms are 30 days from date of a correctly rendered invoice.
Invoices are paid weekly via BACS.
Payment statistics from 1 February 2023 to 31 July 2023
| | | |
| --- | --- | --- |
| Payment days | No of invoices | Percentage |
| 0-30 | 13,083 | 82% |
| 31-60 | 1,800 | 11% |
| 61+ | 1,160 | 7% |
| Total | 16,043 | |
Previous statistics
Payment days

1 August 2021 to
31 January 2022

1 February 2022
to 31 July 2022

1 August 2022 to
31 January 2023

No of invoices

%

No of invoices

%

No of invoices

%

0-30

11,350

76

12,922

81

13,054

77

31-60

2,114

14

1,676

11

2,579

15

61+

1,479

10

1,290

8

1,367

8

Total

14,943

15,888

17,000
Visitors expenses
If you wish to claim expenses you must complete a Visitors Expenses Claim form (XLS). The claimant is responsible for completing the form and sending it back to their contact at the University. Please be aware that pages 1 and 2 are on separate worksheets.
Please ensure all information, including receipts, is provided to prevent your claim being returned.
Expense allowances are in line with the University's staff allowances for subsistence and mileage (PDF). Visitor's expenses are paid weekly via BACS.
You may also be interested in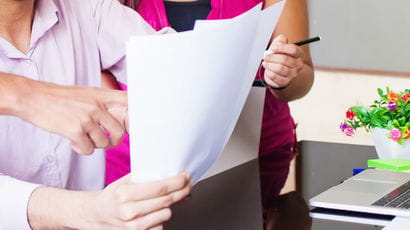 Useful documents and links to information for current and prospective suppliers of UWE Bristol.