Disability History Month at the Library
Details of our planned activities for Disability History Month
Reading lists
We've collated two resource collections related to Disability History:
Disability History Month - a collection of fiction, non-fiction, films, and documentaries about disability, disability history and the lived experience of people with disabilities
Accessibility and Inclusivity in Higher Education - a resource list on accessibility and inclusivity in Higher Education, compiled by our Disability Support Librarians.
Our lists have a mixture of digital and physical resources. These resource lists are not exhaustive. Please use library search to view our full collection.
Book giveaways
Our very popular book giveaway is back this year. We'll be hiding copies across our libraries and sharing clues about where to find them on our Instagram Stories. Follow us on Instagram @uwelibrary for your chance to win a book.
You can find out when we're giving books away by viewing the Disability History Month events on the Events Diary.
Our titles for this year are:
Sitting Pretty: The View from My Ordinary Resilient Disabled Body by Rebekah Taussig
This memoir evokes a bold account of a life spent paralyzed. In 256 pages, Rebakah brings the reader along with her in this memoir about her journey from a disheartened teen to an impassioned advocate.
Odd Girl Out: An Autistic Woman in a Neurotypical World by Laura James
An important book looking into the journey of Laura James who was diagnosed with autism in her mid-forties. She delves into how the diagnosis helped her understand herself better and come to the conclusion that 'different' doesn't mean 'less'.
Seeing Voices by Oliver Sacks
A book with a focus on the often-overlooked deaf community. Sacks highlights the rich and unique visual culture of this community, which is often invisible to most.
I Am Not a Label: 34 disabled artists, thinkers, athletes and activists from past and present by Cerrie Burnell
This gorgeous illustrated biographical anthology explores the extremes of lived experience and challenges the traditional preconceptions of disability and mental health. Get ready to feel inspired!
Strangers Assume My Girlfriend Is My Nurse by Shane Burcaw
Both hilariously funny and extremely eye-opening, Shane Burcaw highlights his experience of disability through humour. It's got strange stories, funny anecdotes and enough awkward interactions for a lifetime.
Demystifying Disability: What to Know, What to Say, and How to Be an Ally by Emily Ladau
This book will enable you to learn to appreciate and recognize, as well as appropriately think and talk about disability, therefore shaping you into an ally to disabled people, and directly contributing to making the world a more inclusive place.
Disability and Other Human Questions (SocietyNow) by Dan Goodley
You should read this book if you are curious about disability. Written during the COVID-19 pandemic, Goodley aims to include disability theory in the wider issues of understanding ways of being human.
A Boy Made of Blocks by Keith Stuart
Delve into the world of a father who is on a journey to deeply understand his son, Sam, who is disabled. This is a jovial and uplifting story of love and family.
You may also be interested in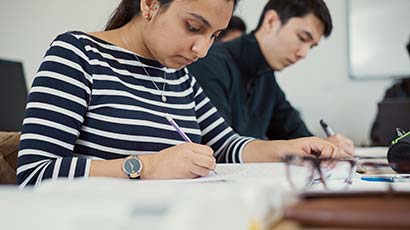 We have a range of specialist disability support services to help you make the most of your academic potential.