Disability History Month at the Library
Details of our planned activities for Disability History Month
Reading lists
We've collated two resource collections related to Disability History:
Disability History Month - a collection of fiction, non-fiction, films, and documentaries about disability, disability history and the lived experience of people with disabilities
Accessibility and Inclusivity in Higher Education - a resource list on accessibility and inclusivity in Higher Education, compiled by our Disability Support Librarians.
Our lists have a mixture of digital and physical resources. These resource lists are not exhaustive. Please use library search to view our full collection.
Book giveaways 2023
Our very popular book giveaway continues this year. We'll be hiding copies across our libraries and sharing clues about where to find them on our Instagram Stories. Follow us on Instagram @uwelibrary for your chance to win a book.
You can find out when we're giving books away by viewing the Events Diary.
Disability History Month events
Our titles for this year are:
Visual Thinking by Temple Grandin
Do you enjoy puzzles, maps and flat pack furniture? You are likely a visual thinker. In a world that can often seem geared towards verbal thinkers, this book helps us to understand visual thinkers strengths and talents, helping us to discover how we can all fit in to the world.
Un-typical by Pete Wharmby
In this book we see how exhausting it can be trying to fit in to a world not designed for you. Rather than simply accept this, Un-typical explains how we can meet Autistic people where they are. A call to arms for anyone who believes in an inclusive society, and wants to be part of the solution.
Too many reasons to live: my autobiography by Rob Burrow
At only 37 years old Rob Burrows, a rugby league legend, was diagnosed with motor neurone disease and given just a couple of years to live. But with three young children and so much more to live for, he refused to let this stop him. This book is the story of his immeasurable courage.
Strong female character by Fern Brady
A memoir about being a woman, being autistic and how the expectations of each work against each other. In this book Brady tells us how she has overcome any limitations society may have tried to force on her.
The Rosie project by Graeme Simsion
This feel-good novel follows Don Tillman, who has never made it to a second date, as he embarks on The Wife Project. Don imagines the perfect partner, punctual and logical just like he is, but then he meets Rosie Jarman.
Disfigured: on fairy tales, disability and making space by Amanda Leduc
Disfigured takes a look at how disabilities are portrayed in fairy tales and how these concepts transfer to real life. Why do evil characters often have disabilities? Why do the heroes need to 'overcome' their disabilities? And how can we change this outlook going forward?
Leg: the story of a limb and the boy who grew from it by Greg Marshall
In this hilarious memoir, Marshall takes us from his childhood through to the present day. Telling the story of how he has come out of two closets, to embrace both being gay and having cerebral palsy, with wit and wisdom, and how he found his place in a world that never felt like his.
The pocket guide to neurodiversity by Daniel Aherne
Aherne provides a clear introduction to neurodiversity and the four most common neurodivergent identities of autism, ADHD, dyslexia and dyspraxia. This guide also busts common myths and has tips for supporting neurodivergent friends. With at least one in seven people thought to be neurodivergent, this is a must read.
You may also be interested in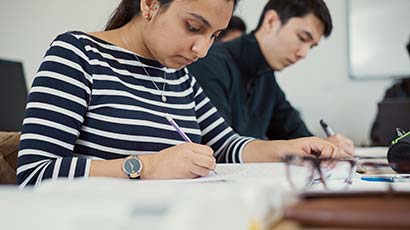 We have a range of specialist disability support services to help you make the most of your academic potential.