Disability History Month at the Library
Details of our planned activities for Disability History Month
Reading lists
We've collated two resource collections related to Disability History:
Disability History Month - a collection of fiction, non-fiction, films, and documentaries about disability, disability history and the lived experience of people with disabilities
Accessibility and Inclusivity in Higher Education - a resource list on accessibility and inclusivity in Higher Education, compiled by our Disability Support Librarians.
Our lists have a mixture of digital and physical resources. These resource lists are not exhaustive. Please use library search to view our full collection.
Book giveaways
Our very popular book giveaway is back this year. We'll be hiding copies across our libraries and sharing clues about where to find them on our Instagram Stories. Follow us on Instagram @uwelibrary for your chance to win a book.
You can find out when we're giving books away by viewing the Disability History Month events on the Events Diary.
Our titles for this year are:
Disability Visibility: First-Person Stories from the Twenty-First Century: Unabridged Selections by Alice Wong
Filled with eulogies, blog posts, manifestos and more, this anthology provides an insight into the vast disabled lived experience, with a particular focus on the community's daily lives, talents and passions.
Odd Girl Out: An Autistic Woman in a Neurotypical World by Laura James
Whilst exploring a year in the author's life from when she was diagnosed with autism, this book also addresses topics such as autism and eating disorders, as well as the reasoning behind lower diagnosis rates of autism in women.
The Reason I Jump: One Boy's Voice from the Silence of Autism by Naoki Higashida
This book is full of questions and answers to how the author, aged 13, thinks and feels about the world, and enables us to get a deeper understanding of autistic children's behaviour.
Out of My Mind by Sharon M Draper
This compelling book is an essential read for changing the ways in which we see people with disabilities. The story opens our eyes on all the abilities of a girl with cerebral palsy.
The Perseverance by Raymond Antrobus
Deaf, Jamaican-British poet Raymond Antrobus delves into his own experience of deaf culture and ethnic identity growing up in Hackney in London, by using poetry to highlight the stereotypes that offer nothing but limitations of the ways in which we see ourselves and others.
Stitches: a memoir by David Small
At the age of 14, David Small awoke from what he thought was a harmless operation, only to discover stiches stretched from his ear to his chest. He can now only talk in a whisper because he is now left with only one vocal cord. Accompanied with exquisite, kaleidoscopic illustrations, this memoir captures the survival of a young aspiring artist within an emotionally troubled environment.
Notes on a nervous planet by Matt Haig
'How can we live in a mad world without ourselves going mad?' If any book offers a critique of the modern-day world and its responsibility in fuelling anxiety and depression, it is this. Suffering from anxiety, panic disorder and depression, Matt Haig offers a first-hand perspective into how some of the things that are supposed to make life easier, such as technology, in fact hinder our satisfaction, with criticisms and helpful guides towards living a life more in the present.
I'm Telling the Truth, But I'm Lying: Essays by Bassey Ipki
A book that has been described by many as utterly soul touching, this collection of deeply personal essays is written by Bassey Ipki, a Nigerian-American poet and mental health advocate who was diagnosed with Bipolar Two disorder in her twenties. This searing book is filled with absolute raw vulnerability, and as the title suggests, truth – her truth, about the ways in which her disorder affected her and how she came to terms with it.
You may also be interested in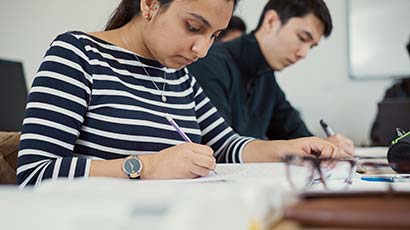 We have a range of specialist disability support services to help you make the most of your academic potential.