Film, TV, and radio
An extensive collection of films, documentaries, recorded theatre, and TV programmes, which can be watched online or borrowed free of charge.
TV and radio, on-demand
The Box of Broadcasts (BoB) service allows you to request recordings of upcoming TV and radio programmes and watch archived broadcasts online.

Please note that due to copyright restrictions, you need to be physically located in the UK to use BoB. You will also need to register when accessing for the first time.
DVD and Blu-ray recordings
Search for movies, documentaries, and training videos - on DVD and Blu-ray.
If you want to browse, movies, documentaries, and TV programmes are usually shelved in the 791 section. Study rooms are generally suitable for group viewings.
Archives and other resources
Screen Search - Archive of films arranged by theme, e.g. family life, commemoration, rural life, seaside, etc.
Databases
World Cinema Collection - The World Cinema Collection is an exciting collection of films from award winning directors. Coverage includes films from the silent era through the twentieth century, to contemporary films from Africa, Asia, Europe, North America, and South America. Content is relevant to film studies students and to students studying, for example, multicultural studies, politics, history, literature and languages.
You may also be interested in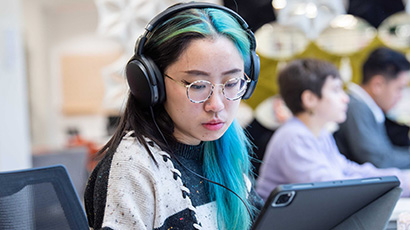 Audio recordings available from the library, including CDs, spoken word, sound effects, radio on-demand, and more.