Testing the waters: Novel technology benefits public health, environment and commerce
Innovative methods for improving the quality and health of water, food and people.
Discovering knowledge and delivering technological solutions, from food distribution to commercial sanitisers, providing the public and private sectors with effective, green sustainable solutions.
The novel technologies developed at UWE Bristol for the monitoring and control of contaminated water sources, is supported by more than 20 years' worth of research led by our experts in microbiology, the environment and health.
Scientific discovery, followed by the subsequent development of a novel optical sensing technology, has uniquely demonstrated the real-time collection of new and important water quality information. These new optical sensors map the "fluorescing" properties of surface freshwaters. UWE Bristol research has shown that the data obtained provides useful and insightful information about the presence of pathogenic bacteria capable of causing disease and an improved understanding of overall water health of aquatic systems. Microbiological testing of surface waters requires days of laboratory analysis, whereas this new technology provides real-time instant data. This enables better monitoring of water health by vastly reducing the time it takes to detect the presence of bacterial contamination, facilitating early interventions which can help control and reduce the impact of pollution on fresh water sources.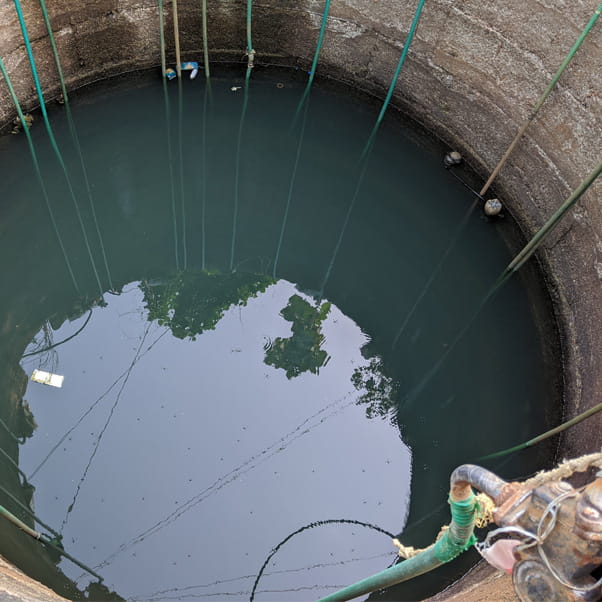 Fast-acting and commercially viable technological solutions
UWE Bristol science and knowledge have been successfully translated into commercially viable technological products that help make the world safer, cleaner and smarter.
Collaborative partners Chelsea Technologies Ltd, who design and manufacture best-in-class environmental monitoring technologies, have further improved, translated and commercialised our scientific discoveries and knowledge. New sensor products arising from these research collaborations are now being utilised by water companies, government environmental monitoring offices, non-governmental organisations, the maritime sector and research scientists. The direct environmental benefits of this technology include the enhancement of water quality improvement programmes undertaken by and with major stakeholders including the Westcountry Rivers Trust, South West Water, Somerset Wildlife Trust and the Environment Agency.
The engineering firm Portsmouth Aqua and Portsmouth Aviation has similarly worked with Reynolds and Thorn to develop a decentralised low-energy and low-cost water purification system that has the potential to provide 1.7 billion litres of drinking water every year to communities where other technologies are too expensive and/or inaccessible. This system is now an approved commercial product within the EU. The underpinning water treatment research undertaken at UWE Bristol has led to the swimming pool contractor and collaborative partners Hydrolize Ltd and Clear Water Revival Ltd installing 40 chemical-free swimming pool biofiltration systems across the UK, providing further health benefits for the public and reducing environmental impacts.
In related research, Professor of Health and Environment Darren Reynolds, and Associate Professor of Molecular Life Sciences Robin Thorn, have research and developed fast-acting biocides that provide a safer and greener alternative to conventional chemical disinfection biocides used to eliminate and control microorganisms such as bacteria and viruses that are present in water, but also on materials, surfaces and foods. Scientifically referred to as Electrochemically Activated Solutions or "ECAS" these safe, green biocides underpin products to provide innovation in the environmental, agri-food and health sectors. Collaborative research partners (Bridge Biotechnology) have commercialised ECAS for use within drinking water and commercial swimming pool sectors. In addition, ECAS has been developed and adapted to maintain the freshness and shelf-life of food produce, enabling retailers to extend their 'best before' dates, and to date, preventing an estimated 250,000 tonnes of annual household food waste.
Throughout the COVID-19 pandemic, over 40,000 litres of ECAS-based disinfectant were distributed to care homes, healthcare settings, businesses, and frontline emergency workers across the South West, free of charge, at a time when commercially available sanitisers were in short supply. UWE Bristol also supported Bristol's free emergency food delivery service, the Community Care Package, which was able to safely decontaminate packaging, surfaces and vehicles using ECAS. The NHS and industry have also benefited via collaborative partners Centrego Ltd and Robert Scott Ltd and their collaborative development of ECAS-based cleaning products, now used within a wide range of commercial settings.
Contribution to the UN 2030 sustainable development goals
UWE Bristol is proud to align our research to the UN Sustainable Development Goals. The above research aligns with the following goals:
Breaking research boundaries
We're tackling the big issues of today and tomorrow head on. This is big, brave thinking for a better future.  It's research done well. Research with the power to transform lives, transform the future.  
Breaking research boundaries
You may also be interested in
Through our research in the area of sustainability and climate change, we're tackling critical issues like net-zero carbon buildings, sustainable mobility, green agriculture, emissions and air quality.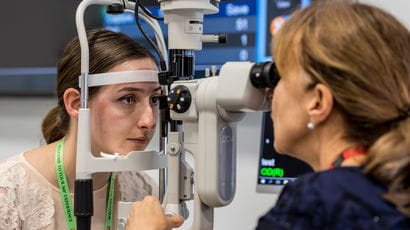 Research centres and institutes in the College of Health, Science and Society at UWE Bristol. Find out what areas of research they focus on and much more.
World-class research in the fields of biomedicine, plant science, bio-sensing technology and environmental science.