Safer drugs: Patients and clinicians benefit from better testing
UWE Bristol scientists' pioneering work has improved hospital treatments for potentially fatal conditions such as tuberculosis and sepsis.
Research led by David McCalley, Professor in Bioanalytical Science, has sped up the development process and reduced costs associated with testing, creating and monitoring therapeutic drugs targeted at conditions that have otherwise proved resistant to regular antibiotics.
The benefits for clinicians, patients and companies like GlaxoSmithKline have proved so significant that the work led by Professor McCalley was recognised as one of the world's 100 most influential analytical scientists by the journal The Analytical Scientist in 2013, 2015, 2019 and 2021.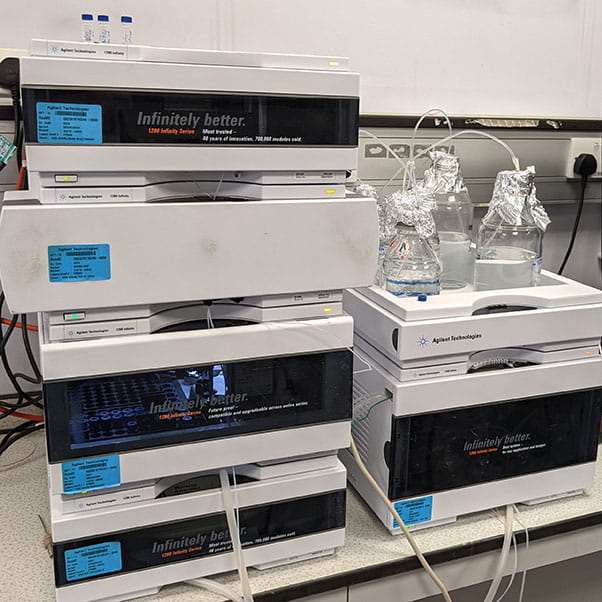 Saving time, money and lives
Multi-drug resistant (MDR) bacterial infection is a growing problem in Europe and the UK, which has seen high rates of MDR-tuberculosis. The issue has been compounded by the lack of reliable, non-toxic therapeutic options.
As a last resort, colistin antibiotics are used for MDR-tuberculosis infections, and streptomycin antibiotics for sepsis. However, before UWE Bristol's work, the lack of accurate testing of either drug and the presence of impurities led to under and over-dosing. Under-dosing leads to ineffectual treatment while over-dosing can result in toxic side effects of the drug. In the case of tuberculosis, this can lead to loss of hearing and balance, while in sepsis, it can lead to renal (kidney) damage.
Professor McCalley and his team explored new aspects of an analytical technique drawing on over a decade's worth of scientific insights into high-performance liquid chromatography (HPLC), a laboratory method for analysis of very low concentrations of chemical compounds in drug formulations and biological fluids. While HPLC is widely used for chemical analysis, before UWE Bristol's work, some important aspects of the technique were poorly understood, leading to wasteful trial-and-error approaches in method development.
The new liquid chromatography mass spectrometry tests (LC-MS) developed by Professor McCalley's team increased the precision and quality of the measurements. Drugs used to treat MDR infections that previously defied analysis can now be quickly and accurately measured in biological fluids. Drug formulations can also be tested for the presence of potentially dangerous impurities. This work is highly relevant to companies like GlaxoSmithKline when developing methods for the analysis of new drugs, or testing the shelf life of drug formulations.
Successful methodologies
UWE Bristol's methodologies have been successfully used by hospital-based staff at the Antimicrobial Reference Laboratory (ARL), including the sole commercial test for streptomycin in Europe. Located at Southmead Hospital in Bristol, the ARL is the largest provider of antimicrobial therapeutic drug monitoring in the country, serving more than 240 laboratories across the UK and Europe.
As a consequence, the laboratory tests have helped clinicians to improve patient care throughout Europe by administering safe but effective doses of streptomycin and colistin based on more accurate monitoring of these drugs in biological fluids.
GlaxoSmithKline has applied Professor McCalley's methodologies to create shorter, more effective screening processes especially in the drug discovery process, helping to reduce turnaround times, while reducing in some cases running costs by approximately 50%.
Contribution to the UN 2030 sustainable development goals
UWE Bristol is proud to align our research to the UN sustainable development goals. The above research aligns with the following goals:
Breaking research boundaries
We're tackling the big issues of today and tomorrow head on. This is big, brave thinking for a better future.  It's research done well. Research with the power to transform lives, transform the future.  
Breaking research boundaries
You may also be interested in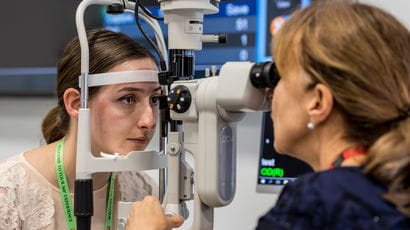 Research centres and institutes in the College of Health, Science and Society at UWE Bristol. Find out what areas of research they focus on and much more.
World-class research in the fields of biomedicine, plant science, bio-sensing technology and environmental science.