Navigating Brexit: Safeguarding the future of the British Overseas Territories
Studies carried out by UWE Bristol have helped promote and strengthen the position of Britain's Overseas Territories (OTs) in the aftermath of Brexit. Research considered the political, economic and social impacts of Britain leaving the European Union (EU) on the territories, and how they could be mitigated.
Britain's OTs include the Falkland Islands, the British Virgin Islands, Gibraltar, Anguilla and the Pitcairn Islands, and have a collective population of around 250,000. Under the EU's Overseas Association Decision, the OTs benefited from aid, free movement of people, trade and policy dialogue. For many OTs, offshore financial services are a key industry, which prior to Brexit was also overseen via the UK's membership of the EU.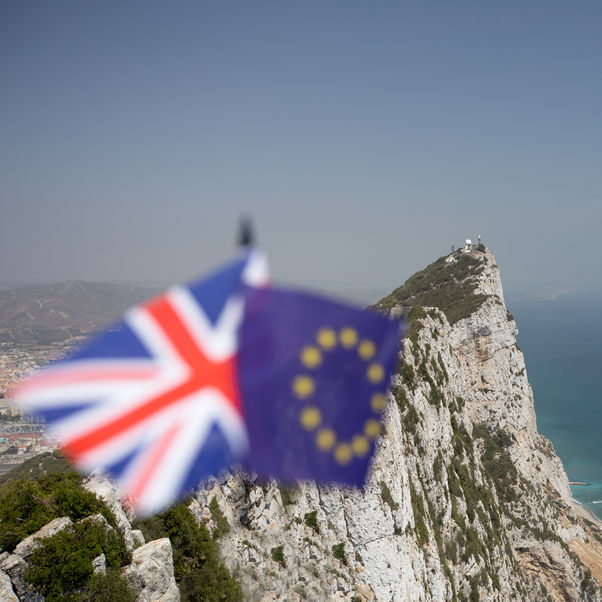 Reporting on Brexit
Dr Peter Clegg, Professor in Politics and International Relations – known as an academic expert in his field – was commissioned by the United Kingdom Overseas Territories Association (UKOTA) to produce two reports to assess the risks and challenges involved in Brexit, one prior to the referendum in 2016 and one after.
The reports and associated research have proved vital for guiding policymakers, the House of Commons Foreign Affairs Committee, the European Commission and the European Parliament in their responses to the UK's departure from the EU in 2020.
Tax regimes and social policy
The first report analysed the key benefits for the territories of being associated with the EU, including access to the EU Market, support for climate change mitigation and sustainable energy. The second report provided a forecast of potential policy changes that would mitigate against losses and ensure the OTs would retain some of those benefits after Brexit.
One of the key insights to emerge from Professor Clegg's research was the risks that Brexit posed to some OTs because of a lack of local infrastructure and resource to oversee the financial sector, which is susceptible to tax evasion, tax avoidance and money laundering. As a result, the European Parliament took on board Professor Clegg's suggestion that due diligence requirements are enforced across the OTs to regulate the financial markets and shape effective tax regimes.
Strengthening relations
Another area of concern highlighted by the research was the need to align social policy between the territories in order to strengthen relations among them, and with Britain, in a post-Brexit world. In particular, the Foreign Affairs Committee was prompted to highlight the need for a common set of values, particularly with regards to legalising same-sex marriage across all OTs.
Understanding of the issues involved was enhanced among the media and key stakeholders local to the territories as a result of both reports. Professor Clegg's work was also highlighted in evidence provided to the Foreign Affairs Committee by the Friends of the British Overseas Territories, a charitable organisation that promotes the OTs across the world.