Helping front-line managers improve operational performance
Research at UWE Bristol has revealed that front-line managers in their role as people managers have a critical impact on operational performance. The findings have helped a diverse range of organisations support their line managers as implementers of Human Resources policies and transformed the way they work in this area.
Selfridges, the MOD (Ministry of Defence) and the Royal United Hospitals Bath are amongst those who have benefited, and the research has also directly influenced approaches adopted by the Chartered Institute of Personnel and Development (CIPD), ACAS (Advisory, Conciliation and Arbitration Service), and in a variety of public policy documents.
A catalyst for improvement
Driven by Sue Hutchinson, Principal Lecturer and Associate Professor in the Bristol Business School at UWE Bristol, the work has delivered clear insights into the importance of line managers and team leaders in people management.
Building on earlier work that looked at the impact of people management on organisational performance, Sue's research provided empirical evidence that line managers influence employee attitudes and behaviours through the way they approach leadership and people management, and are therefore vital to organisational success.
These findings were the catalyst for subsequent work undertaken at UWE Bristol, aimed at providing a greater understanding of the role of front-line managers, the factors that enable and inhibit their performance, and the skills, behaviours and environments that make them more effective.
Insights leading to positive action
This research was based around a series of case studies in order to acknowledge the context-specific nature of front-line manager roles. Organisations of varying sizes in different sectors were involved in the study, including Tesco, Selfridges, John Lewis, the MOD, Price Waterhouse Cooper, DAS, Nationwide and a number of NHS Trusts.
The work showed that front-line managers are no longer traditional supervisors and have increasingly complex, often ambiguous roles, with growing responsibilities in the area of people management.
Surprisingly, given the importance of their positions, it was found that they are frequently overlooked, unsupported and often face considerable barriers in their role as people managers – from conflict of responsibilities and work overload, to lack of appropriate skills and inadequate training.
Research outputs have focused on practical implications, with recommendations on the skills, behaviours and support required for more effective people management. This has resulted in positive action from many of the organisations involved in the case studies.
Taking the initiative
At Selfridges, for example, the role of team leaders was redefined and changes made to their selection criteria. Senior management have since attributed improvements in sales performance, wage costs and labour turnover to these changes, and the business has continued to invest in training and support for line managers.
Ward managers at the Royal United Hospitals Bath have also benefited from better training and higher levels of support, as well as the introduction of a new appraisal scheme. Improvements in ward management behaviour have been evidenced by changes in employee attitudes and reduced vacancies.
At the MOD, a senior HR manager commented that UWE Bristol research was "used to develop the organisation's research-based People Plan which defined how we would achieve an engaged, empowered and accountable workforce - which was fully aligned to the MOD's personnel strategies. The research was considered invaluable."
Informing wider policy
The research has impacted on the wider HR professional community too, perhaps most significantly through the Chartered Institute of Personnel and Development (CIPD), the professional body for HR practitioners, where it has informed policy and the professional qualification curriculum.
A range of materials has been produced for CIPD members which reinforces the influential role line managers play in delivering HR policy, the constraints they face and the support needed from the HR function.
The UWE Bristol research also inspired the influential ACAS advisory booklet, 'Front-line Managers – a practical guide' to help senior managers get the best from their line managers covering their role, the problems they face, and the support that can be provided.
Contribution to the UN 2030 sustainable development goals
UWE Bristol is proud to align our research to the UN sustainable development goals. The above research aligns with the following goals:
Breaking research boundaries
We're tackling the big issues of today and tomorrow head on. This is big, brave thinking for a better future.  It's research done well. Research with the power to transform lives, transform the future.  
Breaking research boundaries
You may also be interested in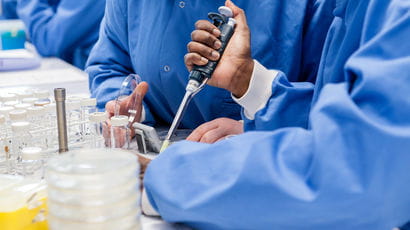 Browse UWE Bristol's portfolio of research areas, expertise, staff and publications.