Alzheimer's disease
Identifying earlier interventions for Alzheimer's disease.
Imagine a future where we could delay the onset of one of the most devastating diseases and give people back their dignity – that's the driving ambition of Professor Myra Conway, Professor of Biomedical Science. For more than ten years, she's been tracking the pathogenesis of Alzheimer's disease and believes there is cause for hope.
Between 50 and 75% of people with dementia are diagnosed with Alzheimer's disease. As we look towards a future with an ageing population, where 1.6 million of us in the UK alone are expected to be living with some form of dementia by 2040, Myra's research holds significant promise.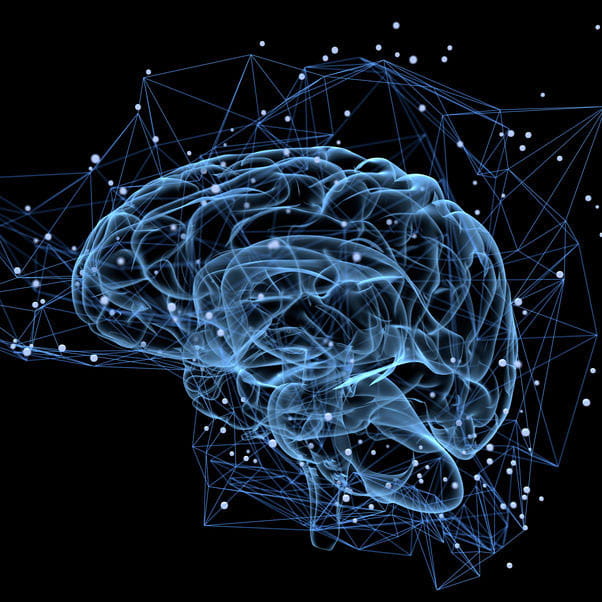 Cause and consequence 
One of the major challenges with Alzheimer's disease is the current lack of blood biomarkers, biological indicators that signal the onset of a medically identifiable disease via a simple blood test.
Working with colleagues from Bristol's Southmead Hospital and the regional charity BRACE (Bristol Research into Alzheimer's and Care of the Elderly), Myra is investigating how specific proteins control glutamate in the brain, the build-up of which is known to be one of the causes of neuronal degeneration.
In the case of Alzheimer's disease, this degeneration starts in the hippocampus, which is responsible for memory and learning, progressing to the frontal and temporal regions, ultimately resulting in neuronal loss that leads to a significant loss in brain volume.
"If we can understand the pathogenic mechanism of a disease, then we have a greater chance of developing an effective treatment," says Myra, a specialist in protein biochemistry at UWE Bristol's College of Health, Science and Society.
Myra's research has identified a metabolic protein that is increased in Alzheimer's disease brain. Parallel studies with colleagues from the dementia unit at Southmead have shown that there is a correlation with patients who have mild cognitive impairment, suggesting that this protein – BCAT – could act as a biomarker.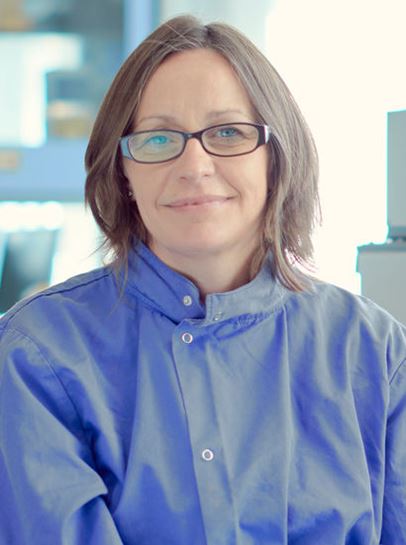 "A lot of people will present with mild cognitive impairment – not remembering names, forgetting appointments – small indicators that happen to a lot of us as we get older. 10-15% of those individuals may go on to develop Alzheimer's disease. The challenge is to identify which 10-15%."
Professor Myra Conway Professor of Biomedical Science
Improving patient outcomes 
Given that Alzheimer's disease is thought to start developing up to 20 years before a diagnosis, these early investigations could, pending further research with larger patient cohorts, allow researchers and clinicians to explore earlier interventions and treatment.
Epidemiological studies have revealed that patients with Type II diabetes have a 50% increased risk of developing Alzheimer's disease. Myra is interested in understanding how key dietary factors can regulate disease processes that are shared between the conditions.
"A lot of people do not present with Alzheimer's disease until they reach 65-70. If we could delay onset by five to ten years, allowing people to retain their cognitive capacity – that would be a step in the right direction," says Myra.
Contribution to the UN 2030 sustainable development goals
UWE Bristol is proud to align our research to the UN sustainable development goals. The above research aligns with the following goals:
Breaking research boundaries
We're tackling the big issues of today and tomorrow head on. This is big, brave thinking for a better future.  It's research done well. Research with the power to transform lives, transform the future.  
Breaking research boundaries
You may also be interested in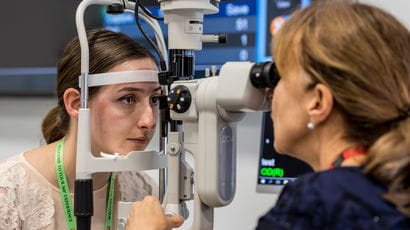 Research centres and institutes in the College of Health, Science and Society at UWE Bristol. Find out what areas of research they focus on and much more.