Wearable tech lends performers a hand
The power to play with sound by moving through the air has given disabled musicians new ways of working, and allowed performers to reach crowds like never before - all thanks to a futuristic take on wearable tech.
The MiMU Gloves are the product of an artistic and academic collaboration that began in 2011 when the Grammy-winning recording artist Imogen Heap approached UWE Bristol's Dr Tom Mitchell to help realise her dream of ditching machine-based music-making for something more performative and expressive.
"This was a really exciting project for me," says Dr Mitchell, who had just completed his PhD using artificial intelligence to create self-programming synthesisers.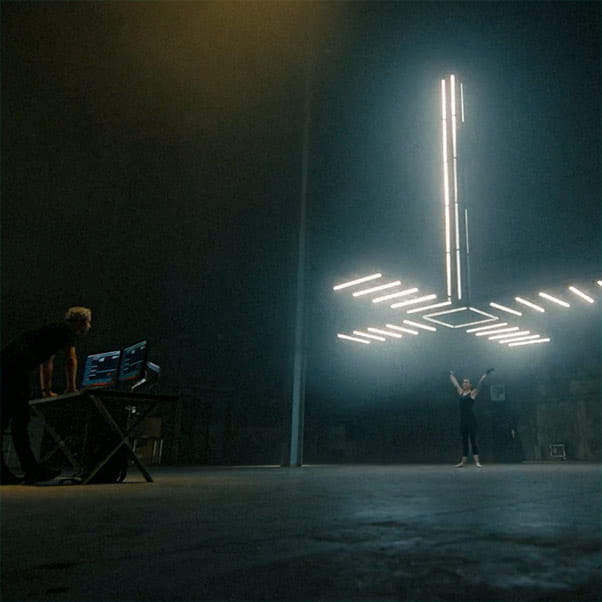 "Gestural music interaction was an exciting new research area, where I could apply my expertise to help musicians define unique and personalised movements for performing their music."
Dr Tom Mitchell Department of Computer Science and Creative Technologies
Choreographing music
The flexible, lightweight, fingerless gloves are embedded with bend sensors and inertial measurement units capture hand movements. The sensor data is then processed and sent wirelessly to a customised software application called Glover. It uses machine learning and other processing techniques to recognise and map a musician's gestures to control any sound or virtual musical instrument.
Since making their first appearance at TEDGlobal in Edinburgh in 2011, the gloves have been used by hundreds of artists worldwide, including Ariana Grande and Kris Haplin. For Mr Haplin, whose physical impairment has affected his ability to play the guitar, the gloves have opened up entirely new ways of making music.
"It's always inspiring seeing what people do with the gloves," adds Dr Mitchell, Associate Professor in Computer Science and Creative Technologies. "An unexpected result of the technology going out into the world is that it is starting to be used by disabled musicians. As they can be trained to recognise the subtle nuances of a player's movements, it turns out that the gloves have a lot to offer as an accessible musical instrument."
Interactive research
The commercial success of the MiMU Gloves, which are made in the UK from sustainably sourced recycled fabrics, means the research team involved are now exploring further possibilities for where the technology might lead.
"It's really motivating to do research that has an impact outside of academia. Using the technology in high-stakes music performances from the outset has resulted some nail-biting moments! However, it has led to research insights, questions and collaborations that never would have emerged in the lab," says Dr Mitchell. "We didn't need to make any assumptions about musicians' needs or the implications of live-performance; everything was field-tested live and in the wild."
Further iterations of the gloves being explored by the MiMU collective of computer scientists, software developers, textile designers, musicians, engineers and researchers, which have the potential to further revolutionise how music is created by artists as they interact with their environment and audiences.
Contribution to the UN 2030 sustainable development goals
UWE Bristol is proud to align our research to the UN sustainable development goals. The above research aligns with the following goals:
Breaking research boundaries
We're tackling the big issues of today and tomorrow head on. This is big, brave thinking for a better future.  It's research done well. Research with the power to transform lives, transform the future.  
Breaking research boundaries
You may also be interested in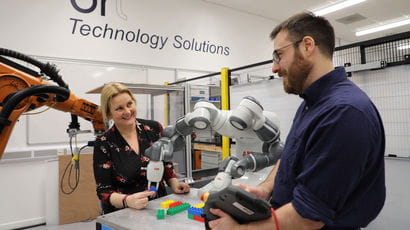 The College of Arts, Technology and Environment (CATE) has a well-established and continuously developing research environment.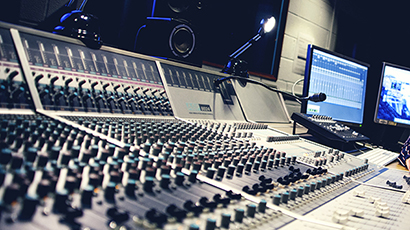 Find out more about how the Creative Technologies Laboratory (CT Lab) is an interdisciplinary research group that spans and intersects computer science and the creative arts.