Transforming the print industry
Our expert printmakers and digital specialists are helping to craft the future of print for artists and commercial producers.
Known for its work on historic creative print practices, processes and technologies, the Centre for Print Research (CFPR) has a track record of collaborating with artists and commercial businesses.
Led by Founding Director Professor Stephen Hoskins, the CFPR has played a central role in everything from revitalising 19th century ceramic print processes for modern applications, to innovating new colour processes and palettes.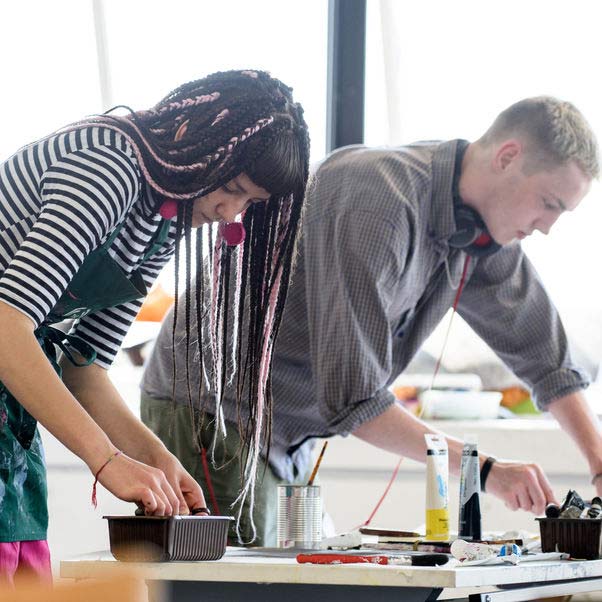 Artistic and commercial success
For Burleigh Potteries, the only commercial pottery in the world still using underglaze tissue printing, collaborating with CFPR meant future-proofing its business. The CFPR team were able to apply digital alternatives to recreate traditional rollers and plates used for transfer printing. The new method allowed Burleigh to retain its historic approach while minimising costs and reducing development time from a matter of months to one week.
This allowed the company to expand its product range and increase its global customer base. As a result, the UWE Bristol project was 'Highly Commended' in the 2018 Times Higher Awards for the 'Most innovative contribution to business-university collaboration'.
Collaborations with industry
Working with Cranfield Colours and Pulse Roll Products, a privately-owned specialist producer of specialist inks, CFPR collaborated on an oil based water-soluble ink specifically for artists. The team also devised ink jet technologies suitable for artist-quality papers, and innovated products for commercial 2.5D print applications.
This was followed by a collaboration with the certification company Tagsmart, which saw CFPR Director Professor Carinna Parraman use a UV printing method to create a specialist security tag to help identify and track prints, paintings and photographs. The tag has been praised for helping to reduce counterfeiting in the fine art market.
Applying recent improvements in print technology and software, the team expanded the existing Cyan Magenta Yellow Key (CMYK) process colours, for bespoke colour palettes, offering artists new pigments and decorative inks.
New portfolio of editioned pop art prints
The extensive knowledge and experience of print technologies at UWE Bristol led CFPR to work with Sir Peter Blake, one of the 20th century's renowned pop artists. Replicating the art school studio style of the pop art era, one of Blake's images was reproduced multiple times using different print processes. These included 3D printed ceramic, underglaze tissue, laser-engraving, and pigments on black paper. This resulted in a new portfolio of editioned prints by Blake, 'Ways of Making', which was exhibited at the Royal Academy London in 2019.
Knowledge dissemination is another core aspect of CFPR's success. Attendance in 2020 at workshops and events dramatically increased with the shift to online platforms. For instance, 'A Summer of Prints and Books Festival' in partnership with Arnolfini Bristol, attracted 4,861 attendees worldwide.
Contribution to the UN 2030 sustainable development goals
UWE Bristol is proud to align our research to the UN sustainable development goals. The above research aligns with the following goals:
Breaking research boundaries
We're tackling the big issues of today and tomorrow head on. This is big, brave thinking for a better future.  It's research done well. Research with the power to transform lives, transform the future.  
Breaking research boundaries
You may also be interested in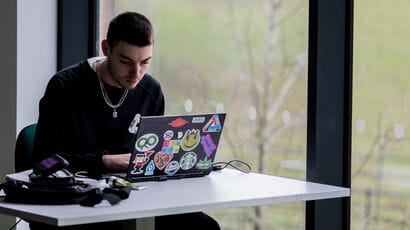 Research in the School of Arts maintains our established reputation, nationally and internationally, across a range of disciplines.