The world's resources are under increasing strain from human consumption. So much so that our plastic-producing habits are swamping the oceans while our health systems struggle to cope. The solution? A highly engineered approach that will scale up efforts to recycle, reuse and reduce.
From wearable technology that will give people the power to monitor their health, to futuristic composite materials that will make transport more environmentally sustainable, researchers at UWE Bristol are on the case. Dr Nazmul Karim, Associate Professor for Novel Print Processes and Materials at the Centre for Print Research (CFPR), is leading the charge, working with material scientists, textile designers and composite material manufacturers from across the UK.
"Establishing a common language between the different disciplines involved in meeting these challenges is one of our priorities," says Nazmul.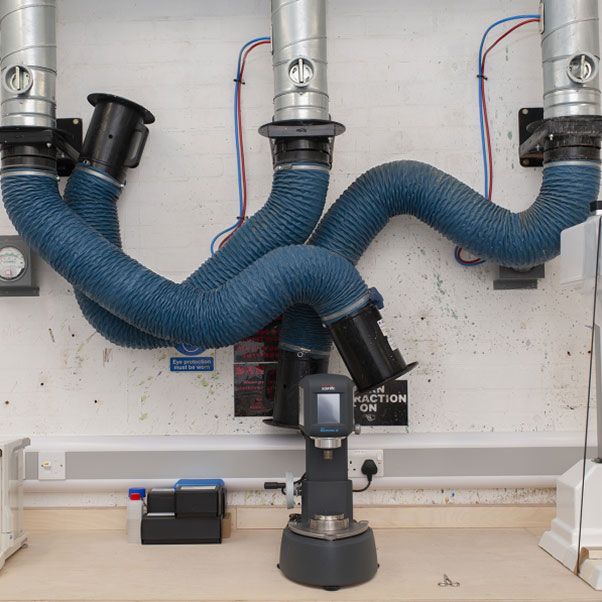 Wearable technology
Nazmul's passion for translating lab research into real world applications has already seen him co-create the world's first environmentally friendly and 100% recycled plastic-based graphene-enhanced travel case.
He is currently leading a team of researchers to explore how graphene and other 2D materials-based technologies could provide a solution for cost-effective, sustainable e-textiles and functional clothing.
With input from the NHS, they have their designing minds on a lightweight health monitor that patients and healthcare staffs could use to monitor their own vital signs, including heart rate, breathing rate, oxygen and temperature. It's a sorely needed solution to the rising demands and costs of healthcare that by providing an early warning system, could help to reduce hospital admissions and prevent the need for serious interventions.
"It's really important to understand what the problems are in real world terms that we can help to resolve," says Nazmul. "That's where we are focusing, so that we can be sure that whatever we develop will meet people's needs."
Sustainable fashion
Given that the textile industry is the world's second largest polluter after the oil industry, relying as it does on the use of non-biodegradable plastic or petroleum-based synthetic fibres, there is a parallel need to clothe as much as care for the world's population of consumers.
"By 2050 there will be more plastic in the ocean than fish. There is huge problem that manufacturers, environmentalists and researchers all want to solve," says Nazmul.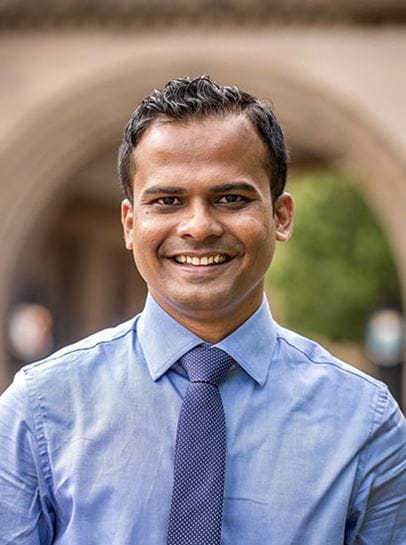 "Our plan is to recycle single-use plastics, enhance their properties using materials like graphene as part of a composite, and so create sustainable, functional clothing that would reduce carbon emissions and reduce the environmental impact."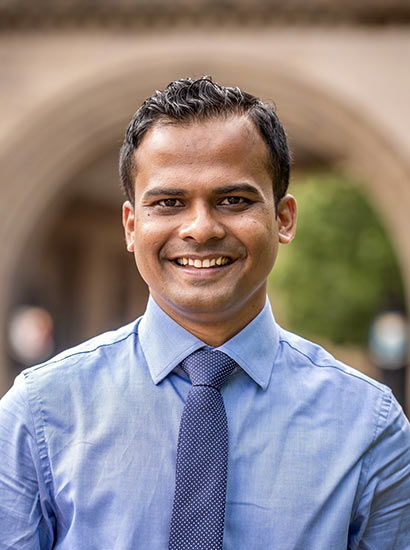 Dr Nazmul Karim Associate Professor for Novel Print Processes and Materials
Damage limitation
A state-of-the-art laboratory is in the making that will help the team to realise its ambitions, to fabricate smart and sustainable fibre-reinforced composites using natural materials such as jute as well as graphene, for use in the car and aviation industry. With inbuilt smart functionalities to monitor faults within cars and planes, these technologies could ultimately save money and the environment by catching cracks in structures and energy inefficiencies before any damage is done.
"It's always gratifying if we can see a real world impact from our work," adds Nazmul. "That's what drives us as human beings as much as researchers."
Contribution to the UN 2030 sustainable development goals
UWE Bristol is proud to align our research to the UN sustainable development goals. The above research aligns with the following goals:
Breaking research boundaries
We're tackling the big issues of today and tomorrow head on. This is big, brave thinking for a better future.  It's research done well. Research with the power to transform lives, transform the future.  
Breaking research boundaries
You may also be interested in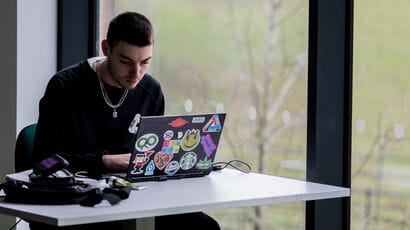 Research in the School of Arts maintains our established reputation, nationally and internationally, across a range of disciplines.