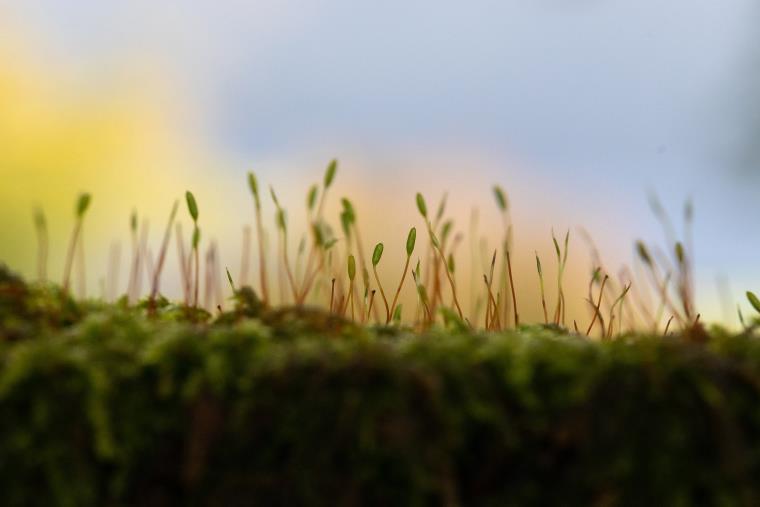 A University of the West of England (UWE Bristol) MA student has won two prizes in the British Ecological Society's annual photography competition 'Capturing Ecology'.
Alicia Hayden, who joined UWE Bristol's MA Wildlife Filmmaking course in September, took top spot in the 'Up Close and Personal' category and also won the 'Art of Ecology' student prize in the awards, which celebrate the diversity of ecology across the planet.
In the 'Up Close and Personal' category, Alicia's photograph, titled Beautiful Bryophyte, displays the intricacy of moss growing on a wall in Cornwall; looking like something from a tropical rainforest it shows how there is beauty in the smallest of living things.
And 'Spotlight', Alicia's photograph of a spider repairing its web, with the streetlamp highlighting the movement of its legs, was awarded the student prize in the 'Art of Ecology' category; it illustrates the urban wildlife which is not usually acknowledged, showing the great diversity of wildlife in urban spaces.
Alicia said: "Ever since I can remember I've loved exploring nature. My interest in wildlife photography started when I was 10 and discovered the macro setting on my camera, and I have been photographing wildlife ever since!
"I particularly enjoy taking photos of birds and invertebrates - I love finding unusual angles and lighting. My photos are taken from around the UK, showing the huge diversity of British wildlife."
After studying biology at Oxford University, Alicia recently started studying MA Wildlife Filming at UWE Bristol. She added: "Working in the wildlife film industry has been an aspiration of mine since I was around 12, as I love the idea of combining my love of the arts with the sciences - and using my skills to tell stories about the natural world, and inspire people to protect it."
The winning images from this year's competition are displayed in an immersive virtual exhibition, which is sponsored by Wiley.