UWE Bristol lecturer and specialist education team win national teaching excellence awards
See all news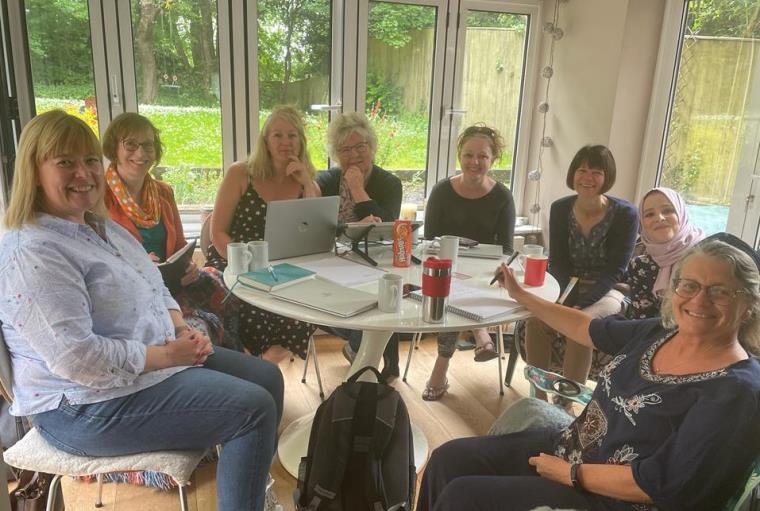 A cyber security lecturer and a multi-disciplinary training team at the University of the West of England (UWE Bristol) are winners of national teaching excellence awards, announced by Advance HE today (4 August).
Dr Abdullahi Arabo, Senior Lecturer in Computer Networks and Mobile Technology has been awarded a National Teaching Fellowship. In addition, UWE Bristol's Prescribing Team, consisting of academic clinicians, NHS managers and professional services staff, are winners of a Collaborative Award for Teaching Excellence.
The National Teaching Fellowship Scheme (NTFS) celebrates and recognises individuals who have made an outstanding impact on student outcomes and the teaching profession in higher education. The Collaborative Award for Teaching Excellence (CATE) recognises and rewards collaborative work that has had a demonstrable impact on teaching and learning and highlights the key role of teamwork in higher education.
Dr Abdullahi Arabo
Dr Abdullahi Arabo's main focus is on multidisciplinary, industrial and practice lead research and teaching and learning within the domain of cyber science. He has a passion for inclusivity and an inclusive curriculum where each student and researcher is treated as an individual and are enabled to accomplish their potential and contribute to teaching and learning as well as the research community. He has worked with academics and support teams to empower diverse students, cohorts, students with disabilities and other needs.
With his experience in both industry and academia, Dr Arabo's opinion is widely sought after by peers nationally and internationally.
His teaching and learning within the field of cyber security has provided a wider influence and impact, by gaining both national and international recognition. He is an approved assessor for the National Cyber Security Centre (NSCS) degrees certifications, recognised as a key player in enabling inclusivity and has been inducted into UWE's Student's Union Black Hall of Fame. He is also a recipient of the "Most Dedicated Cyber Professional Development Educator (UK)" award from the AI 2020 Cyber Security Awards.
UWE Bristol Prescribing Team
The UWE Bristol Prescribing Team consists of 15 academic clinicians, NHS managers and professional services staff who have a deep conviction in the importance of multi-professional prescribing training. The team designs and delivers multi-professional prescribing training to a range of clinicians including pharmacists, nurses, midwives, paramedics, dietitians, radiographers, podiatrists, and physiotherapists.
The team is the largest provider of prescribing education in the UK, training more than 447 clinicians every year who provide care to patients in 752 healthcare organisations across the South West of England and beyond.
The team's work focuses on designing and delivering a truly multi-professional prescribing curriculum that is sufficiently generic to help clinicians achieve the necessary prescribing competencies, but at the same time, is sensitive to the varying strengths and vulnerabilities of each profession. The diversity of clinical backgrounds, experiences and roles within the team boosts creativity and enhances students' experience.
Professor Amanda Coffey, Deputy Vice-Chancellor and Provost at UWE Bristol, said: "Our sincere congratulations go to Dr Abdullahi Arabo and the Prescribing Team here at UWE Bristol. They are exemplars of how our University values are lived in practice. This recognition is well-deserved and demonstrates the hard work and determination of colleagues to deliver an outstanding teaching experience for all."
Debbie Moreno-Chamorro, team leader for the Prescribing Team and senior lecturer, added: "We are absolutely delighted to be recognised for how well we work together to support multi-professional independent prescribing education. We thoroughly enjoy working and learning together and have built positive relationships with our practice partners and our students to support the implementation of independent prescribing across the Southwest.
"We dedicate this award to our colleague Emma Glover whose infectious smile and endless kindness played a big part in this team's success. She would have been thrilled to receive this national award."
The 2022 awards ceremony will take place on 29 September in Liverpool.