UWE Bristol graduates recognised at prestigious festival of on-screen, natural world storytelling
See all news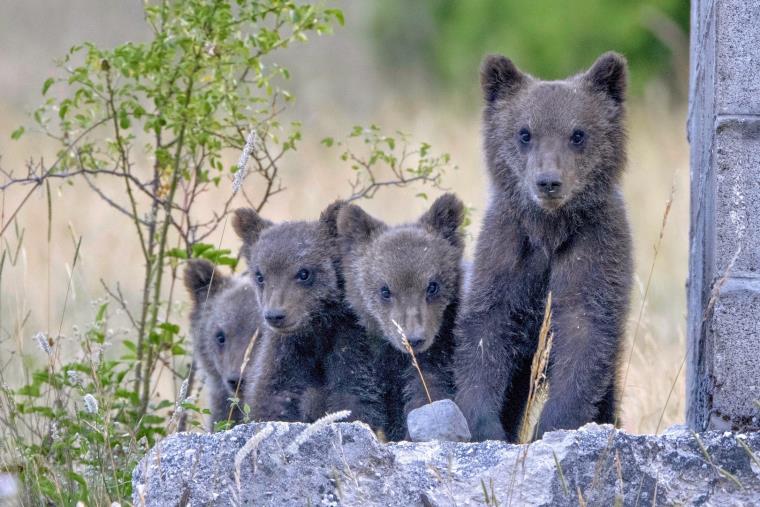 The work of four, outstanding wildlife filmmaking graduates from the University of the West of England (UWE Bristol) has been nominated and selected for the Wildscreen Festival in Bristol next month.
Established in the city in 1982, the festival – taking place between 10 and 14 October 2022 – is the world's leading wildlife film and TV industry gathering with over 2,000 storytellers from more than 40 countries.
In the running for top industry accolades are UWE Bristol graduates Mattia Cialoni and Lior Kestenberg, whose short films are nominated in the Emerging Talent category of the Wildscreen Panda Awards. Known as the 'Green Oscars', these celebrate the very best in the craft of wildlife filmmaking, and the Emerging Talent Award recognises new and exceptional talent.
Mattia's film 'My Neighbour is a Bear', depicts a rare Marsican bear family which wanders down from the Italian Apennines to the charming village of Villalago in search of food in the local orchards, and the local community's reaction.
'Snakes & Ladders', directed by Lior Kestenberg, follows a team of reptile rescuers who risk their own lives to save creatures trapped in unstable man-made holes in the desert.
Winners will be announced at the Panda Awards Ceremony in Bristol on Thursday 13 October.
Also recognised at this year's festival are graduates Roxy Furman and Felipe Rosa. Their short films have been chosen by a panel of world-leading storytellers for the 'Official Selection' competition. This acts as a global launchpad for new voices, original stories and vital messages, and aims to promote an inclusive and global, natural-world storytelling community.
Originating from Brazil, Felipe Rosa's short film, 'The Birdcarver', tells the story of 55-year-old Eloir, an artisan who makes replicas of the Lagoa do Peixe National Park's birds and undertakes a quixotic struggle for preservation of the park.
'I Am Capable', a short film by Roxy Furman, highlights the story of Amira Patel. After experiencing injustice when hiking in the English countryside, Amira decided she wanted to help create a safe space for Muslim women outdoors. She founded her own group, the Wanderlust Women.
UWE Bristol Programme Leader Peter Venn said: "We're incredibly proud of our graduates and are delighted to see them recognised at this year's Wildscreen Festival. These nominations are a fantastic achievement and thoroughly well-deserved, especially after all the hard work that has gone into their making during a particularly challenging time."
Now in its eleventh year, the MA Wildlife Filmmaking generates exceptional talent for the industry, in partnership with the BBC's Natural History Unit, and has an employment rate of over 95%.
More information about the Wildscreen Festival is available at wildscreen.org.