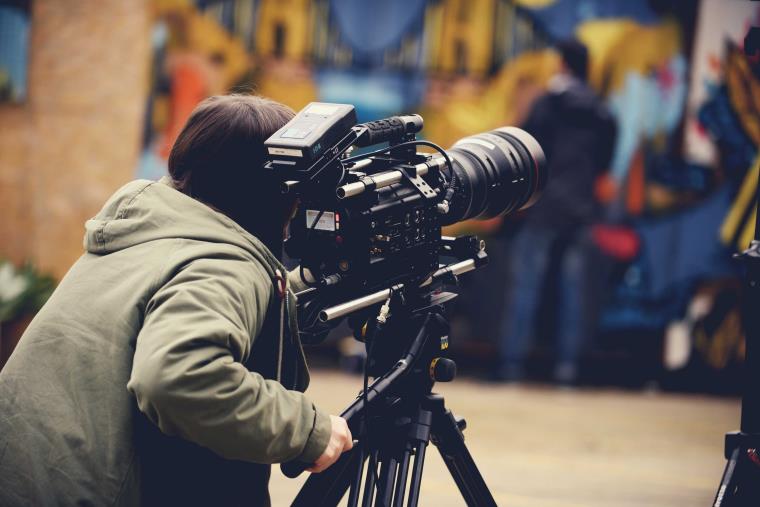 The University of the West of England (UWE Bristol) is supporting Universities UK's new campaign Creative Sparks #MadeAtUni, which launches today, Thursday 13 January.
More than 100 'Creative Sparks', including university graduates, students and projects, are highlighted as part of the campaign to showcase the importance of the creative industries and to celebrate the immense contribution of UK universities to the sector.
The campaign covers a wide range of creative industries, from music and literature, to film and television, fashion, art, drama, gaming and design.
At UWE Bristol, some 'Creative Sparks' include:
Universities UK has launched the Creative Sparks #MadeAtUni campaign in response to new research conducted by Savanta ComRes, which shows UK parents are strongly in favour of university creative courses, with more than two thirds (69 per cent) saying creative courses are vital for powering the UK's creative industries and nearly two thirds (65 per cent) saying they benefit the UK economy.
But there are fears that this contribution could now be under threat, with two thirds (67 per cent) of UK parents acknowledging that creative industries have suffered greatly as a result of the pandemic.
Universities UK, through the Creative Sparks campaign, will encourage the government to promote and support the importance of creativity and creative courses.
Professor Steve West, Vice-Chancellor of UWE Bristol and President of Universities UK, said: "We are very proud to support this campaign at UWE Bristol. We have invested significantly in the digital, creative industries, arts, theatre and music sector, building on our well-established links and city-wide partnerships. UWE Bristol is helping produce the much-needed talent, innovation, and skills required for the UK's creative industries to prosper and for the nation to recover post-pandemic."
Alistair Jarvis CBE, Chief Executive, Universities UK said: "Universities are places where creative ideas flourish, where innovation happens, and where businesses employing thousands of people are started. They're where the nation's creative sparks are ignited."
Other Creative Sparks include:
Greg Davies – Brunel University alumni, comedian and actor
Keith Chapman – Norwich University of the Arts alumni, creator of Bob the Builder and PAW Patrol
Cressida Cowell MBE – University of Oxford alumni, author of How to Train Your Dragon
Laura Mvula – Birmingham City University alumni, musician
Roger Waters and Nick Mason, Pink Floyd – University of Westminster alumni, musicians
Ruth Wilson – University of Nottingham alumni, actress best known for The Affair, Luther, His Dark Materials, and Mrs Wilson
Nish Kumar – Durham University alumni, comedian and presenter
Krysty Wilson-Cairns – Royal Conservatoire of Scotland alumni, co-writer of BAFTA winning movie 1917
Lisa McGee – Queens University Belfast alumni, screenwriter of Derry Girls
Steven Knight – UCL alumni, writer and creator of BBC Two's Peaky Blinders
More information about the Creative Sparks campaign is available here.