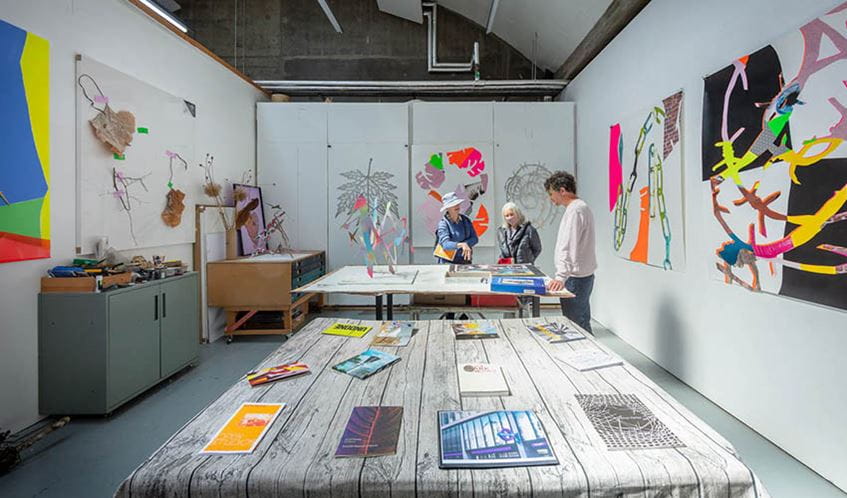 Fine Art students from UWE Bristol will exhibit, perform and screen their work during Spike Island's annual Open Studios, later this month.
The free event offers visitors a chance to go behind-the-scenes of the internationally renowned contemporary art centre on Bristol's harbourside, with whom UWE Bristol has a substantial partnership as home to the university's Fine Art course.
The Open Studios kicks off with a preview evening on Friday 28 April and runs until Sunday 30 April; people will be able to explore the working environments of hundreds of artists, designers and creative businesses based there, including UWE Bristol students studying BA Fine Art. They can meet the artists in their studios and see their working practices, enjoy family-friendly activities and browse unique art works for sale.
UWE Bristol's studios and facilities are located on the ground floor of Spike Island, which forms part of the University's City Campus. In addition to opening their studios to the public during the weekend, the Fine Art students and staff will host live art and experimental music performances, workshops, exhibitions, and a listening post 'Broadcasting Intimacy: a sonic encounter', which examines how transmissions of sound create intimacy.
Fine Art staff will also be available for informal drop-in conversations about UWE Bristol's BA and MA Fine Art programmes from 14:00-16:00 on Saturday 29 and Sunday 30 April.
Wayne Lloyd, Programme Leader for the BA (Hons) Fine Art and BA (Hons) Art & Writing programmes at UWE Bristol, said: "This is an unmissable chance to discover, celebrate and support Spike Island's dynamic artistic community, which we're very proud to be part of. As the home to many creative practitioners, Spike Island offers our students a unique opportunity to work and exhibit alongside established artists; this is supplemented by the Open Studios event which further nurtures and promotes their talent to a wide audience."
Spike Island Open Studios takes place on Friday 28 April between 6 and 9pm (preview evening), Saturday 29 April and Sunday 30 April between 11:00-17:00.
Find out more information, including how to book the preview evening. Please note, this year's Open Studios does not include Bank Holiday Monday 1 May 2023.
You may also be interested in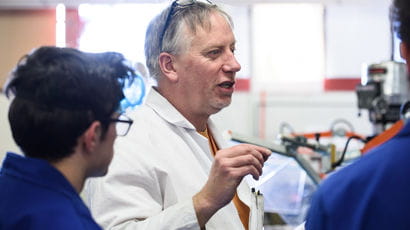 Media contacts are invited to check out the vast range of subjects where UWE Bristol can offer up expert commentary.