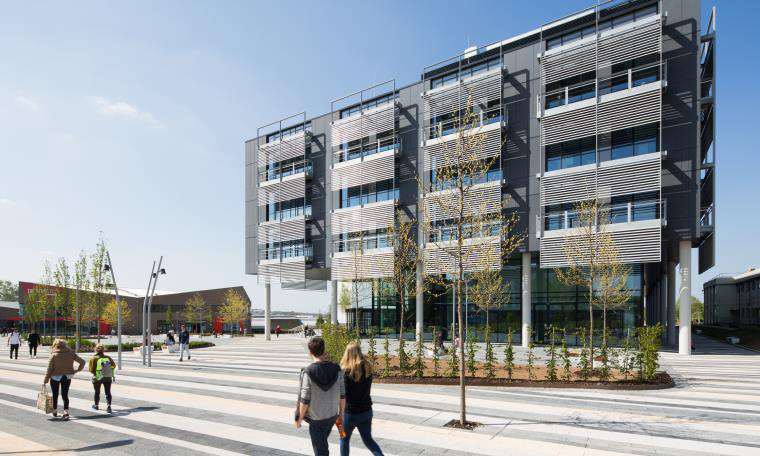 UWE Bristol is one of 32 universities across the UK to have joined the new Student Minds University Mental Health Charter Programme to improve support for staff and student mental health in the wake of the Covid-19 pandemic.
The programme, led by Student Minds, the UK's student mental health charity, brings together universities committed to making mental health and wellbeing a university-wide priority to share practice and create cultural change. Universities on the Charter Programme form part of a UK-wide practice sharing network with access to events and opportunities to come together to improve their approach to student and staff mental health.
We will be working towards a Charter Award which recognises universities that demonstrate excellent practice by assessing our approach to mental health against a framework developed in consultation with staff and students. We will work with universities across the country to share good practice learn from each other to improve our approach to student and staff mental health.

Vice-Chancellor Steve West said: "At UWE Bristol we are committed to being a leading health promoting university, empowering our people to thrive and flourish and shaping the health and sustainability of future communities. The Charter provides an excellent means to share best practice and create cultural change across the higher education sector – so all our staff and students have the best opportunity to reach their full potential and shape the world around them for the better."
By joining the Charter Programme, universities have committed to working towards a set of evidence-informed principles of good practice. This includes a commitment to working with staff and students to provide adequately resourced and effective support services, as well as creating an environment and culture that reduces poor mental health and promotes good mental health for the whole university community.
The Charter Programme was developed in consultation with staff and students, with initial funding from the UPP Foundation and the Office for Students and further funding from Jisc and the Charlie Watkins Foundation.
List of all universities that have joined the charter:
Arts University Bournemouth
Aston University
Bath Spa University
Birmingham City University
Canterbury Christ Church University
Glasgow Caledonian University
King's College London
Kingston University
Leeds Beckett University
Leeds Trinity University
Newcastle University
Norland College
Northumbria University
Nottingham Trent University
Plymouth Marjon University
Teesside University
University Centre Leeds (Leeds City College)
University College London
University of Bath
University of Bedfordshire
University of East London
University of East Anglia
University of Essex
University of Gloucestershire
University of Greenwich
University of Lincoln
University of Manchester
University of Sheffield
University of Southampton
University of Sunderland
University of the West of England
University of Westminster
Michelle Donelan, Universities Minister said: "The past year and a half has been an unprecedently difficult time for students and staff, and I am personally committed to ensuring they receive the consistent, effective mental health support they deserve.
"This is why I strongly support the University Mental Health Charter, which aims to drive up standards in promoting student and staff mental health and wellbeing on campuses across the country. I thank all those providers who have already signed up to the Charter Programme. I hope all universities will work towards the principles of good practice set out in the Charter, as part of their whole university approach to mental health and that all universities will apply for the Programme in the coming years."