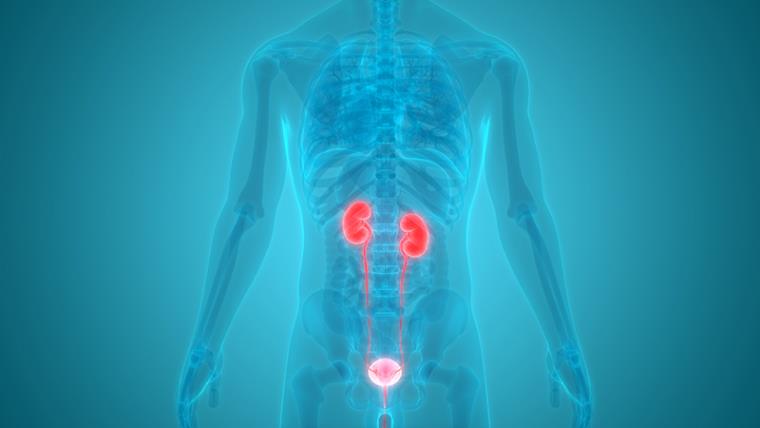 University of the West of England (UWE Bristol) researchers are supporting clinicians at the North Bristol NHS Trust to develop a device that can diagnose urinary tract infections (UTI) in a matter of minutes. Current diagnostic testing takes a few days and the new device could avoid instances when doctors prescribe antibiotics as a precautionary measure while waiting for test results. The project is funded by the National Institute of Health Research (NIHR).
Professor Richard Luxton, who is co-founder and Director of the Institute of Bio-sensing Technology at UWE Bristol said: "As well as speeding up the diagnostic process, this device is aimed at minimizing inappropriate prescription of antibiotics and hence supporting the aim of reducing antimicrobial resistance.
"Currently it can take up to three days to get a result for a urine sample sent to a microbiology laboratory. If the patient has ongoing symptoms, the GP will sometimes prescribe antibiotics before the result is back. This could be harmful to the patient, and also to the community at large."
The World Health Organisation (WHO) has warned of the risks of antimicrobial resistance, which is when bacteria build up a resistance to antibiotics. This is caused by over-prescribing antibiotics, resulting in standard treatments becoming ineffective and infections persisting.
The device, which will be about the size of a domestic toaster, is to be developed within the University's Institute of Bio-sensing Technology. It will work using a cartridge that contains antibodies to common UTI bacteria, and a protein indicating when an infection is present. A small volume of the patient's urine sample is poured into the cartridge, which is then placed in the new detection device, after which a diagnosis can be made quickly.
GPs currently diagnose UTI in patients based on their symptoms. Often they will check a urine sample for infecting bacteria and for an increase in white blood cells, which shows whether the patient's body is generating an inflammatory reaction to the infection.
But Professor Marcus Drake, Consultant Urologist from North Bristol NHS Trust and project Principle Investigator, said that as well as being slow, such methods are sometimes unreliable. "The new device will detect the infecting bacteria directly, giving a reliable indicator of the UTI. Current dipstick-type tests measure chemicals in the urine that suggest bacteria may be present, but these are not sensitive and may miss an infection," he said.
Every year urinary tract infections affect some 150 million people (men and women) worldwide, and an estimated four million British women. Over half of all women will develop UTI in their lifetimes. The infection leads to painful symptoms such as a burning sensation when passing urine and can sometimes lead to other significant complications such as kidney damage.
The development of the diagnostic device is in its early stages. Initially, the scientists gathered feedback from patient panels, which supported the research team through focus groups and direct feedback. This emphasised the importance of ensuring the test is safe, easy to use for nurses, inexpensive for GP practices, and easy to store.
The project duration is scheduled for three years to develop a prototype and do a preliminary test with real-life urine specimens. Over a subsequent three-year period, researchers will then further develop the diagnostic system to bring it in line with regulations, with a plan for the device to then be used in clinical trials.
Following this, the researchers hope to make it available to the NHS for use in GP surgeries for patients with suspected UTI.