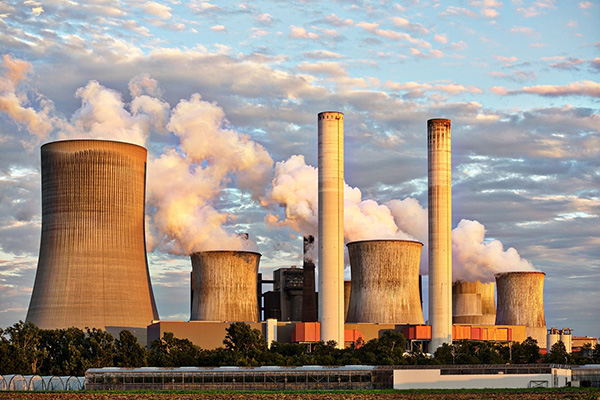 The majority of UK industry sectors will miss 2050 Net Zero targets unless there are significant further steps taken by the Government, including acceleration of consumer education and behaviour change. This is according to the Journey to Net Zero report, undertaken by the University of the West of England (UWE Bristol) and commissioned by insurer Zurich UK.
The study examined the 17 key UK industry sectors, outlining the scale of their Net Zero challenge and the steps that could help them play catch-up on carbon emissions.
Most of the 17 industry sectors are currently off track to hit 2050 emissions targets, given they are expected to miss 2035 emission reduction targets by 197 megatons (131mt reduction, of a required 328mt). The report identified manufacturing, construction and transport as needing particular attention, given the steep carbon challenges they face. It found that only five of the 17 industries analysed are currently decreasing emissions, five are stable and seven are actually increasing their levels of emissions year-on-year.
The study also highlighted the interconnection between industry sectors, as well as the need for the Government to act as the coordinating voice in order to implement progressive initiatives.
Dr Laura de Vito, who works in UWE Bristol's Air Quality Management Resource Centre and is lead report author, said:
"The UK industrial sectors are highly interconnected and therefore it is important to adopt a joined-up and collaborative approach to Net Zero.
"The UK government will need to play a crucial role in driving this change at the required scale and pace, and in unlocking collaboration opportunities across industry sectors and at all levels of society."
According to the research, a joined-up approach is particularly relevant for some heavy industries within manufacturing. For example, carbon-intense cement production impacts the construction sector directly. This means that many industries' challenges cannot be overcome without the adoption of a 'whole of supply chain' perspective, according to the report.
Some tasks are also too great for any one industry and require a nationwide approach, including the education of consumers and enabling behaviour change to make greener options more desirable.
The report strongly recommended focusing on enabling a shift in public attitudes in addition to finding technological solutions, and highlighted the arts and entertainment sector as having a key role to play in influencing public opinion, encouraging responsible consumption and understanding what is at stake for the earth.
The report underlined that although the cost of decarbonisation will reach 1-2% of GDP in 2050, it is ultimately affordable - and the cost of inaction will be far greater.
Shaun Hicks, Chief Risk Officer at Zurich UK said:
"The Government needs to publish a detailed roadmap to a net-zero economy, with sector-by-sector analysis and a timeline of decarbonisation expectations to contribute to the overall 2050 national target. Whilst the application of innovations such as hydrogen fuel and carbon capture have great potential in realising a green future, the government needs to provide further clarity to give businesses the time they need to prepare for the net-zero transition.
"This study underlines that certain sectors are going to find it tough to decarbonise. Yet despite this, it's also clear that there are sustainable actions, which every business and individual can do now to contribute to the progress we need to achieve net zero by 2050."