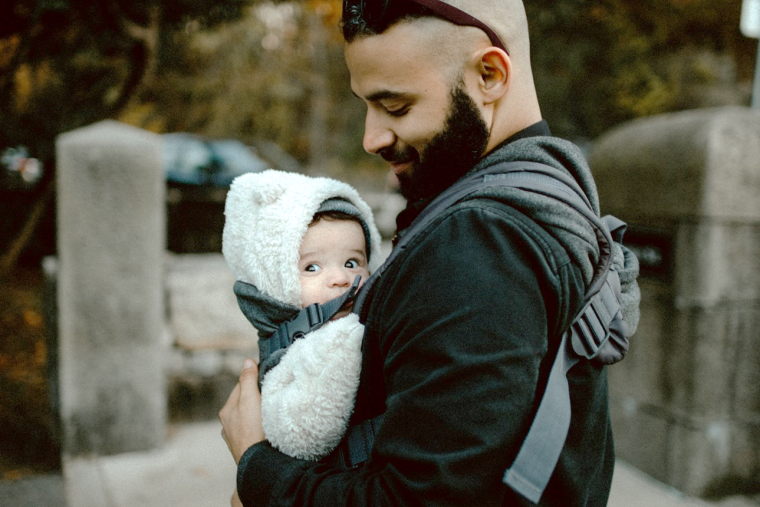 A national programme introduced to reduce rates of abusive head trauma in babies will be assessed as part of a new research study.
The ICON programme has been introduced in many NHS and other settings across England since 2018, including GP surgeries, maternity units and health visiting. The programme aims to cut the case numbers of abusive head trauma, sometimes referred to as 'shaken baby' syndrome.
ICON offers coping strategies, advice and support for parents and carers of crying babies under a year old.
ICON is made up of four simple messages given to families by healthcare professionals on up to five occasions in the baby's early life: I – Infant crying is normal; C – Comforting methods can help; O – It's ok to walk away; N – Never, ever shake a baby.
ICON also has an active social media and public health campaign to reach dads and male caregivers who may not be present during other medical touchpoints, as it is important for both mums and dads to receive the ICON messaging.
The new study, led by Dr Mark Lyttle (UWE Bristol) in collaboration with the University of Bristol and the National Institute for Health and Care Applied Research Collaboration West (NIHR ARC West) and sponsored by University Hospitals Bristol and Weston NHS Foundation Trust, will now evaluate the effectiveness of this programme. The study is funded by the National Institute for Health and Care Research (NIHR) Policy Research Programme.
The study will investigate whether infant head trauma occurs less frequently since the ICON programme was rolled out. It will gather the views of managers, health care providers, and parents and carers about the programme.
The study aims to assess the effectiveness of the programme in reducing the incidence of abusive head trauma and identify barriers and facilitators to its implementation and reach.
Dr Mark Lyttle said: "Evaluating the potential impact of the ICON programme at this stage of its growth is vital. Understanding whether this is beneficial, and which elements are most useful, will help policy makers make any recommendations on its use or improvements."
Brain trauma, caused when the baby is hit or shaken, is the most common severe injury in babies. This form of abuse affects around 35 in 100,000 babies and is almost completely preventable. It can lead to lifelong learning, visual and hearing disabilities, and in about 20 per cent of cases, the baby dies.
Abusive head trauma is most common around the age when babies cry the most, a stressful time for the adults who care for them. Whilst it is not always possible to reduce how much a baby cries, it is possible to help parents and carers cope.
Research suggested that these brain injuries could be prevented with clear education and support messages for families about normal crying, especially if given on several occasions. Using this evidence, ICON was developed and has been growing in use. Since being commissioned in 2018, ICON is now used in 44 of 54 regions across England.
Dr Julie Brose, Senior Research Associate with the University of Bristol and NIHR ARC West, is responsible for recruiting parents to the study. She said: "A crying baby can be one of the most stressful things new parents have to deal with. We would like to hear directly from new parents and health care professionals to understand how parents cope with a crying baby and the impact of the ICON programme. This can help us understand how to best support new parents during this new season of life."
If you would like to be part of this study, either as a parent, caregiver or healthcare provider, please contact Dr Julie Brose on 07393 762706 or julie.brose@bristol.ac.uk.