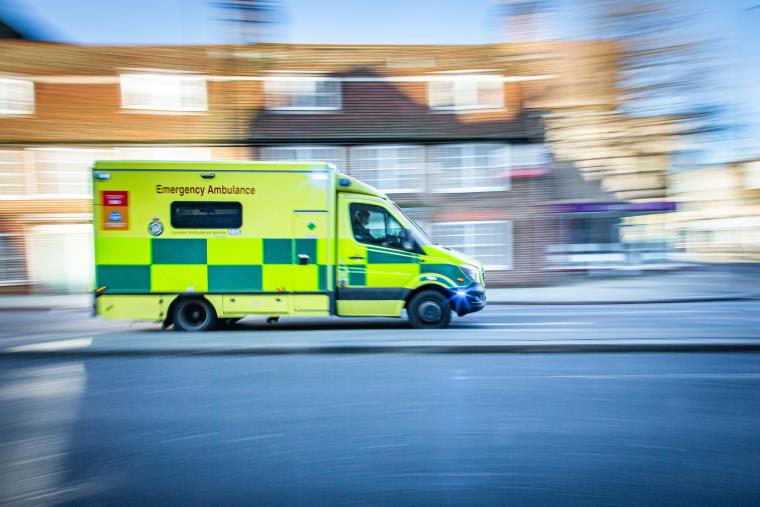 The READY study, launched today, will evaluate how paramedics support GPs and whether they can help reduce GP workloads.
This two-year project funded by the National Institute for Health Research (NIHR) is a collaboration between UWE Bristol and the University of Bristol, and is being delivered as part of the 'REACH' emergency care research initiative.
The READY study will look in detail at how paramedics are supporting the delivery of general practice healthcare services up and down the country.
The shortage of doctors means general practices are under increasing pressure to meet demand, and are turning to other health professionals to undertake some tasks. Paramedics, who are trained to give emergency care outside of the hospital, are one of the professional groups increasingly working alongside doctors and other members of the practice team in GP surgeries.
However, not much is known about how to gain the most from this workforce to deliver safe and cost-effective care, and the role of paramedics in general practice varies greatly across England.
In many settings paramedics are employed to carry out urgent home visits whilst some practices use paramedics for same-day clinics, telephone appointments or internet consultations. Some paramedics do not see certain groups of patients, such as babies, pregnant women or those with mental health conditions, while others do.
The research will look at the effect this variation has on factors such as patient care, safety and experience, staff workload and costs to the NHS.
Dr Sarah Voss, Associate Professor of Emergency Care at UWE Bristol and study co-lead explains: "Changes to the organisation of healthcare staff can help meet the challenges of rising demand. This study offers an exciting opportunity to gain new insights into the future general practice workforce and is urgently needed to inform national policy."
The findings will provide a better understanding of how and why paramedics are best used in general practice under different circumstances, and the costs involved. This will have the potential to improve patient safety and experience and inform local and national funding decisions about NHS services
Dr Matthew Booker, an academic GP at the University of Bristol and co-lead for the project said: "We are delighted to be able to get this study underway today. With the current pressures in general practice and the rapid advancements in the paramedic profession over recent years, this research will help us understand how to use the skills of both paramedics and GPs to best meet patient needs."