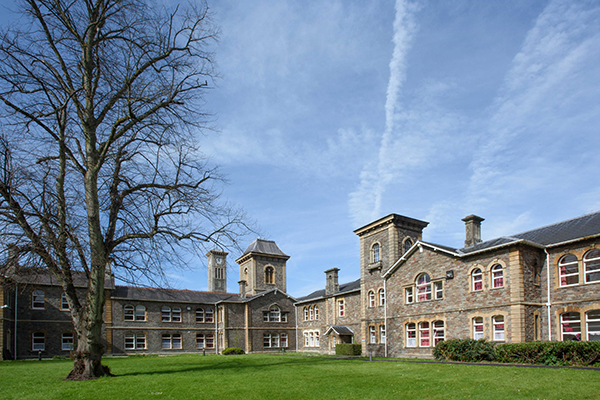 The University of the West of England (UWE Bristol) has seen a significant rise in many subject scores in the 2022 Complete University Guide, which compiles rankings on 130 universities across the country. It also examines institutions on a range of measures including graduate prospects, entry standards, the quality and intensity of research, and the student-staff ratio at an institution.
The rise in UWE Bristol's subject scores included six subjects ranked in the top 10 nationally. These comprised Building; Counselling, Psychotherapy and Occupational Therapy; Forensic Science; Paramedic Science; Social Work; and Optometry. The Optometry programme was launched in 2018 and is taught in brand new facilities on the Glenside Campus, including in the Blackberry Eye Clinic.
A further seven of the University subjects featured in the top 20: Aeronautical and Aerospace Engineering; Architecture; Creative Writing; Mechanical and Production Engineering; Medical Technology; Physiotherapy; and Town and Country Planning.
The University also climbed one place to fourth out of 10 in the South West and overall rose eight places to 56th out of 130 UK Higher Education institutions. The University's high levels of student satisfaction also contributed to this improved performance.
UWE Bristol Vice-Chancellor Professor Steve West said: "We are pleased the University has climbed eight places in the table and up to 4th in the South West in this year's Complete University Guide, and the strong showing in our subject scores. The results confirm our continued strong performance as also shown in the Guardian league tables and our NSS and PTES results. I want to thank all staff for their contribution to providing our students with the best possible experience and outcomes."
The full tables and further information are available on the Complete University Guide website. Find out more about the University's ranking and reputation.